As we look towards the future of travel, several hotel trends in 2022 are emerging amongst the industry-wide momentum. Along with industry essentials like contactless technology and travel requirements solutions, the hospitality industry is adapting to new rhythms of travel and reimagining their hotel spaces.
The hotel trends 2022 we anticipate in the coming years center on innovative tech and hybrid hospitality. First, a look at tech solutions that will empower hotels to meet their guest needs and sustain a safe and health-focused environment.
1. Contactless technologies, a good ally for hotels in 2022
One of the most prominent hotel trends for 2022 that we've seen in the last few years is contactless technology. Prior to the pandemic, features such as contactless check-in offered convenience to guests. But during the last two years, these solutions have become critical. The ability to check in, order meal delivery, or seek concierge support remotely plays a key role in helping guests avoid crowded spaces and stay healthy.
For some hotel brands, digital transformation has been well underway for years. Others pivoted quickly during 2020, implementing innovative new technologies to meet their customer needs. Wherever your organization finds itself on the tech spectrum, contactless technology will be an essential hotel trend in 2022 for the industry's recovery. For instance, Hyatt has recently launched a digital key experience on iPhone and Apple Watch to unlock the hotel rooms more conveniently. For more insights, connect with our guide to contactless hotel technologies for helpful insights that can support your travel community.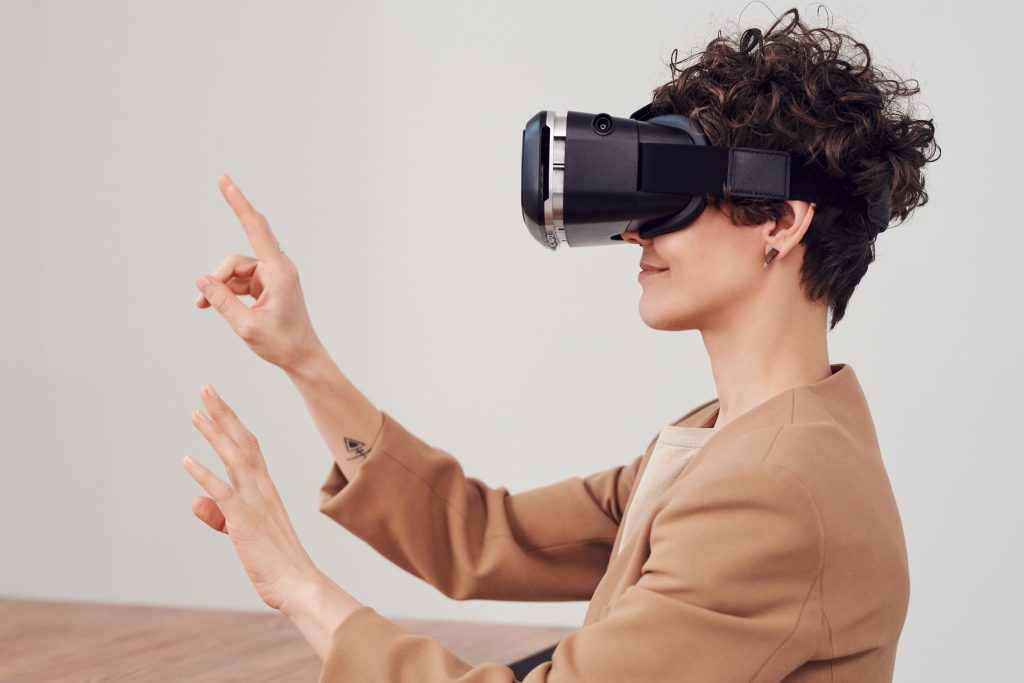 2. Help your guests visualize the stay, thanks to Virtual Reality
We also see VR technology as a 2022 hotel trend, especially for travelers engaged in the booking process. Increasingly, hotels and resorts are using VR to create virtual tours of their suites and amenities, like this example of Dubai's Atlantis hotel. In addition to bringing the aesthetics of a hotel to life, these technologies can also provide booking confidence by offering a lay of the land.
Consider the traveler journey, and a guest's cares and concerns when selecting a safe vacation base for their loved ones. How spacious are the suites? Do onsite restaurants offer ample outdoor dining? Are there walking paths or other outdoor spaces for socially distanced activities? Helping a traveler visualize and map out their holiday can increase the likelihood of a booking.
3. Keep your health and safety protocols on point in 2022.
While many hotel brands have implemented remarkable tech solutions and cleaning protocols throughout the pandemic, it will be some time before travelers will feel fully confident in a hotel environment. A November study found that 63% of US travelers feel safe staying in a hotel, while only 56% of UK travelers surveyed responded with the same sentiment.
When creating content in 2022, think like a traveler. What information is most valuable to a guest planning a trip? What procedures and protocols need more explanation? And what form of media is best suited to communicate each message? For example, a refreshed video campaign like this Prince Hotel's one may work effectively to communicate cleaning protocols, while email may be best for introducing new loyalty programs.
Travelers are not only seeking clean accommodations, but the security of a hotel team that is going above and beyond for their guests. Whether you're highlighting digital keys, vaccine requirements, or flexible cancellation policies, your marketing efforts can provide that clarity and support.
4. Bleisure guests and remote workers are still on the rise
Engaging the remote workforce will still be on the rise as a hotel trend in 2022. The remote workforce was growing for years before the pandemic, and millions more workers shifted to working from home in 2020. This year, a study on remote work forecasted that 51% of global knowledge workers will work remotely by the end of 2021. In this research, a remote worker was defined as both full-time remote employees and hybrid workers. Still, the numbers are significant.
As vaccinations and boosters increase, bleisure trips are expected to rise, as well. Bleisure – or a trip booked for both business and leisure – isn't really a new hotel trend in 2022, as the term actually dates back over a decade. However, with more workers than ever seeking remote work opportunities, the number of travelers with the ability to book bleisure trips is expected to increase as the travel landscape becomes safer.
Hyatt is one major brand embracing this new mode of travel. Their Work from Hyatt program offers various packages for remote workers, from single day passes to extended stays. Day pass workers can book a Hyatt guest room as their office for the day, along with discounts on dining and access to amenities. Hyatt's long-term program is for stays of 29+ nights, and includes IT support and access to the hotel's board room. And of course, strong wifi!
5. Hotel brands will be reimagining their spaces
A hospitality trend we expect to see across the lodging industry as a whole is the reimagining of hotel design, aligned with shifting traveler values. For example, throughout the pandemic there has been much debate as to whether hotels or vacation rentals are safer. While some travelers feel more secure in a vacation home away from crowds, others feel more confident in the professional cleaning protocols and contactless features that a hotel can provide.
With this in mind, hotel brands that offer extra spacious or standalone units, like timeshares, cabins, or beach cottages, may be of great interest to travelers seeking socially distanced holidays. Amenities like in-suite kitchens can also be very helpful to guests, as they limit the need to engage with busy public spaces multiple times a day. When creating your marketing content, consider which types of accommodations, combined with your cleaning initiatives, can provide the best of both worlds.
Going back to the previous hotel trend surrounding remote work, hotels of the future may also increasingly serve as both hospitality hubs and coworking spaces. An example of this is hospitality group Accor's Wojo. Launched in 2017 under its original name Nextdoor, Wojo's coworking spaces feature beautiful design and a suite of coworking solutions. Wojo sites originally opened in Accor hotels, and have scaled out to train stations and airports.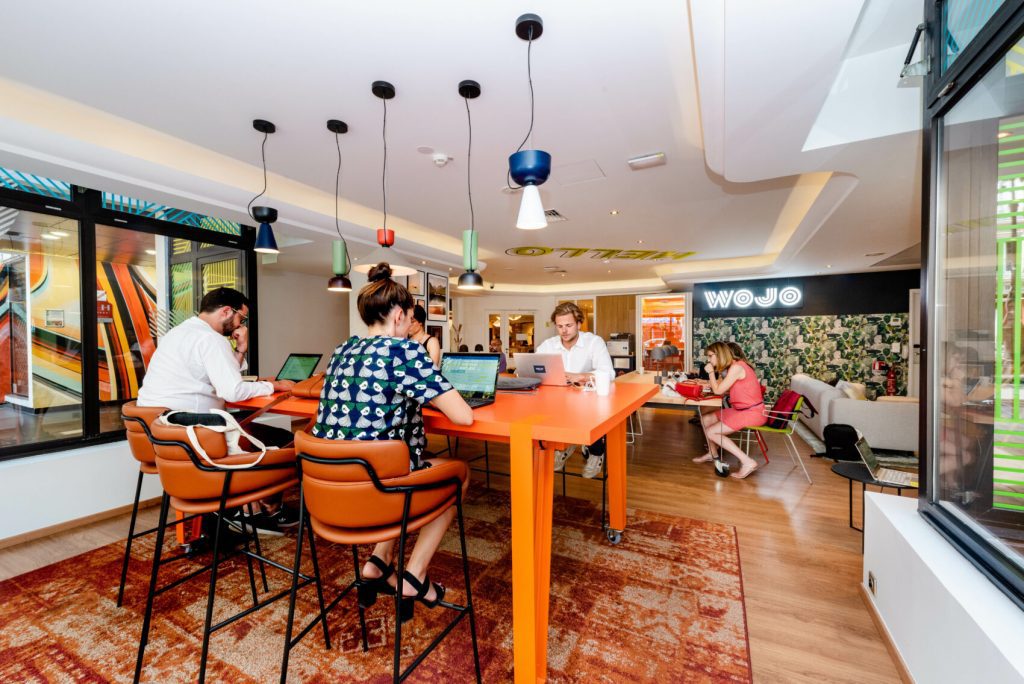 6. Content is still king but pay attention to your audience needs in 2022
Revisiting your travel marketing and digital content strategy every year should be a priority, yet it is not always on top of our minds. This year more than ever it is key to pay attention to the information your guests will need to help them book with confidence despite the uncertainty.
Thinking ahead and providing more clarity over travel requirements might help to improve your guests' experience and encourage bookings in 2022. Look at how you can provide this information through a travel requirements map that allows the user to see personalized results based on the origin, destination, nationality, residency, and vaccination status.
Also, informing guests about everything there is to experience around your properties and destinations is also a good way to engage with them and add value to their experience. Iberostar Hotels, for instance, has integrated a trip planner tool and a travel api to help customers plan their trip in advance, which includes a detailed guide of each destination including events, top attractions, tours, restaurant recommendations, and much more.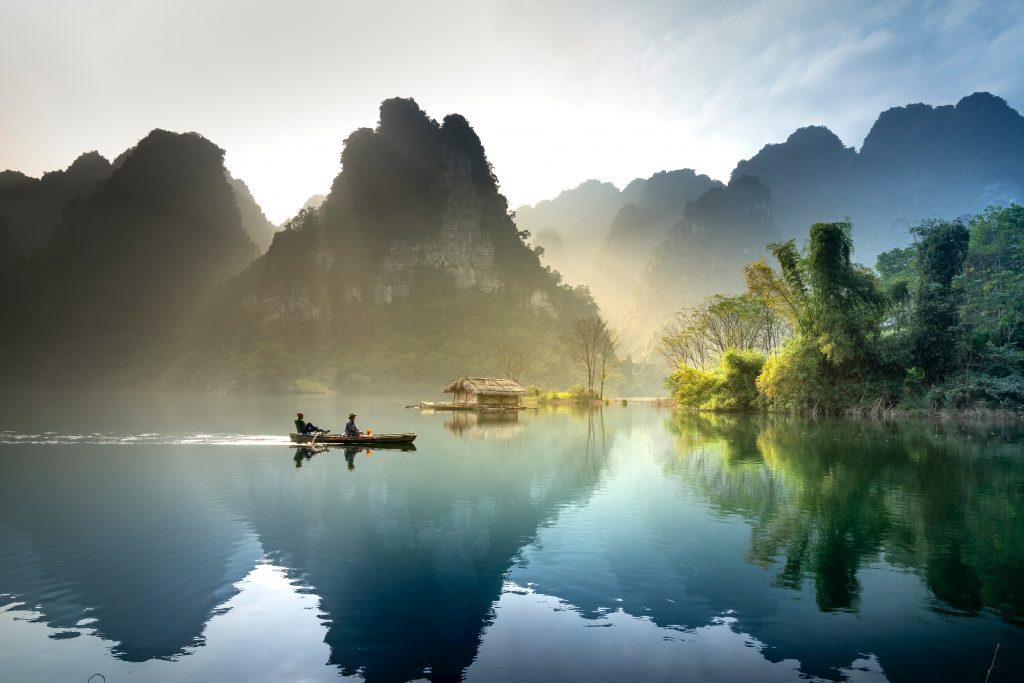 As the hospitality industry navigates the years ahead, health and safety must be woven into every detail. Innovative new tech solutions will play a key role here, and are an investment in the rebuilding of the hotel sector. And we expect to see new, creative spaces emerging as the remote workforce gradually eases back into traveling again.