Travel Guides
Personalized Selections
of Experiences
Themed guides with related plans and activities carefully
chosen to fit your customers' profiles.
About TrAVEL GUIDES
 Different Profiles, Different Plans
Carefully selected places, restaurants, events, and activities centered around specific themes to guarantee a unique experience for each profile.

Choose themes that match your travelers' profiles.
Provide unique selections of content.

Improve your customers' engagement.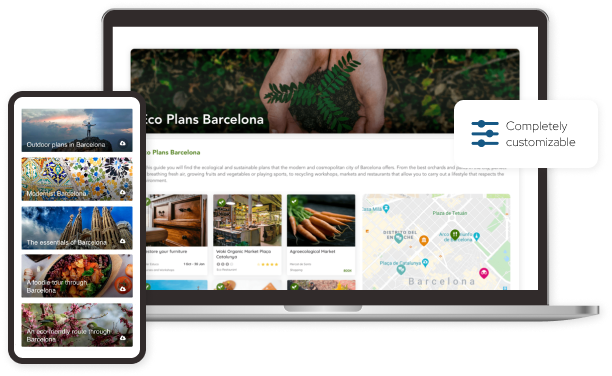 Discover Travel Guides
Content to Suit All Tastes
Let our AI and content creators curate the finest plans and activities to match your chosen themes, providing unforgettable experiences for your customers.
WHY TRAVEL GUIDES
Improve Your Customers' Satisfaction and Loyalty
Personalized travel guides to attract customers who are looking for a more personalized and unique travel experience.
Integration via API

Insert via widget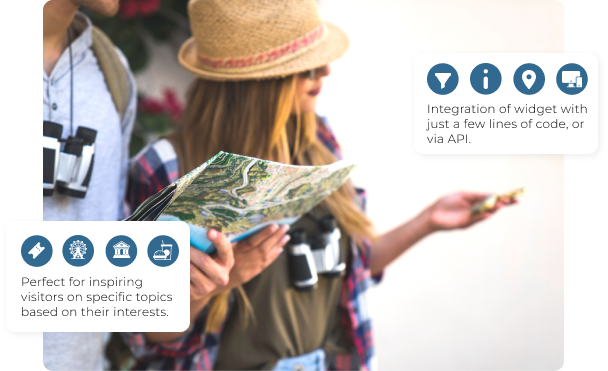 Attract & Inspire Your Customers
We are the leading provider of travel content technology, leveraging a unique combination of AI and our outstanding content team.