Content Solutions for Mobility
Great Adventures
On & Off the Road
The ultimate tailored and up-to-date AI-enriched
destination content for connected cars.
Why Choose Us
 Inspire Both Inside
& Outside Vehicles
Connected car drivers demand personalized experiences that highlight the places they visit. Our destination content offers a wide range of activities to inspire your clients in more than 500 cities worldwide.
Our Solutions
What We Do
Our AI-empowered technology is capable of categorizing, geotagging, translating, enriching, and accurately
validating everything there is for your customers to experience at any destination worldwide.
+750k
events per year processed by Smartvel's AI Technology
40
Verification, enrichment, and
categorization processes
+1k
Online sources, blogs, third-party agreements, and more.
How We Help
 Enhancing the Driving Experience
We can help OEMs and software companies for connected cars distinguish themselves by adding value to their software using our destination API and enhancing the driver experience.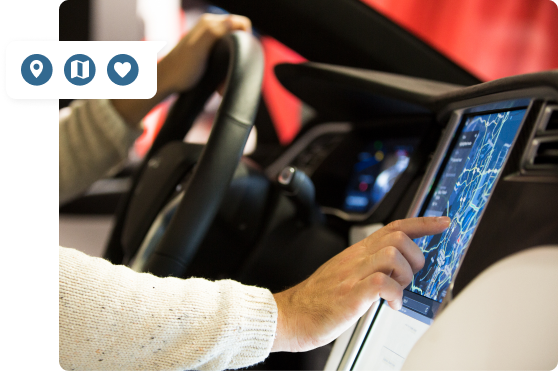 Our API, Your Personalized Solution
What if GPS could include a heat map indicating the most relevant POIs, restaurants, and shops in any
city while you are at the charging station?
Unique AI & Big Data technology with over 750K events/ year.
+1K travel online sources make our content more complete every day.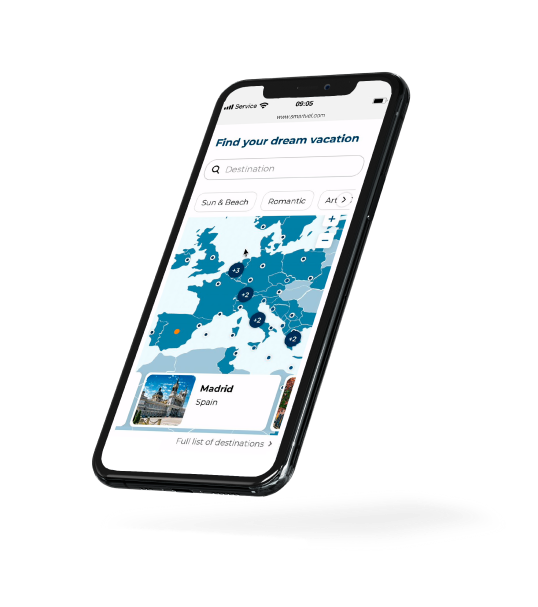 +40 processes to verify, enrich, and categorize.
+500 destinations in 20 languages available (new on demand).
Thinking of Improving Your
Customers' Experience?
Access to our API within 24 hours: Smartvels' platform can be easily
integrated within any app, web, or mobile web.