Content Solutions for OTAs
Transform Your
Customer Experience
Our solutions help you become the go-to reference for
your customers, covering everything from
pre-trip inspiration all the way to their final destination planning.
Why Choose Us
Elevate Your Travelers' Experience
We provide content solutions that support travel advice tailored to your travelers'
itineraries, along with a platform to showcase the best destination experiences.
Make Travel Stress-Free
Ensure your travelers are well-prepared for their trip by providing clear information on current travel requirements, advice, and necessary documentation from official global sources.
Discover EntryDocs
Inspiring Customers
Our destination content system for OTAs offers static and live content, including sights and attractions, events, exhibitions, sports, concerts, local activities, restaurants and more.
Discover Destination Content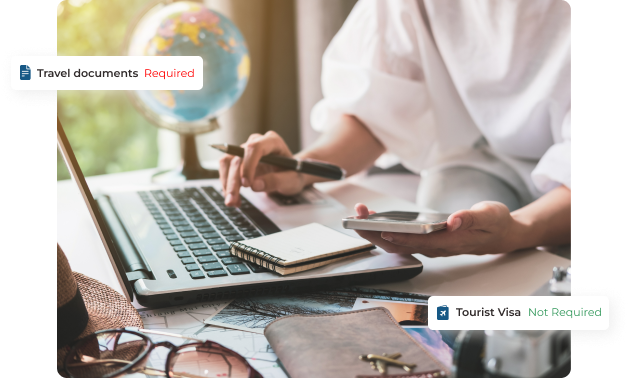 One-Stop Solution
 Discover the Benefits of Using EntryDocs
It helps you increase conversions, inspire your customers, and keep them informed on all they need to travel safely.
Be a trusted source of information.
Provide up-to-date information.
Assist passengers with personalized responses.
Reduce call center volume.
Boost revenue with ancillaries.
How to use EntryDocs
Everything Your Customers Need, in One Place
Our market-leading solution solution provides everything your travelers need.
During the
planning stage.
During the
booking process.

For internal customer
service/call center.
USE CASES
Eager to Explore Further?
Discover the ways in which Smartvel's products and ultimate solutions have
benefited others and can also assist you.
Accurate Information
 The Benefits of Our Destination Content
Our content and digital solutions are designed to provide the right information at the right time.
Improve SEO positioning.
Enhance email communications.
Build customer loyalty.
Boost revenue with ancillaries.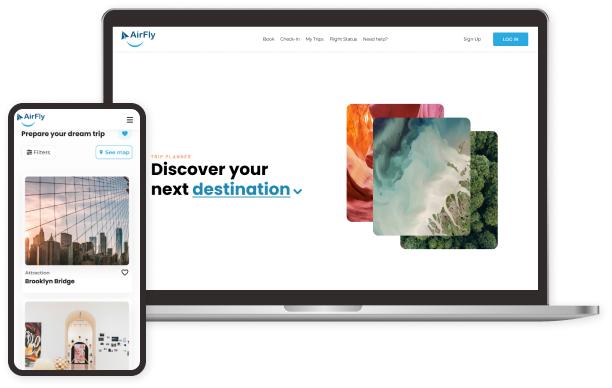 How to use Destination Content
The Way to Attract & Engage
By providing relevant content, we help OTAs enhance their digital touchpoints and improve the overall
customer experience at every stage of the journey.

During the Inspirational Phase
By providing top destination content to inspire travelers, and enhancing your social media presence to improve your SEO.
During trip planning
Stand out with dynamic, up-to-date content that showcases all the experiences worth having in your destination so you won't miss a thing.

At the destination
With Trip Planner, ensure travelers find the best activities based on their interests and budget.
Smartvel's Solutions
Inspire, Inform & Convert
We help you create relevant and customizable content for your customers.
Drive bookings with personalized
Destination Content
Add value to your customers'
journey
Enhance conversion & increase
revenue