Explore&Go
The Ideal Destination for
Every Traveler
Help your travelers find their dream destination,
according to their interests and preferences.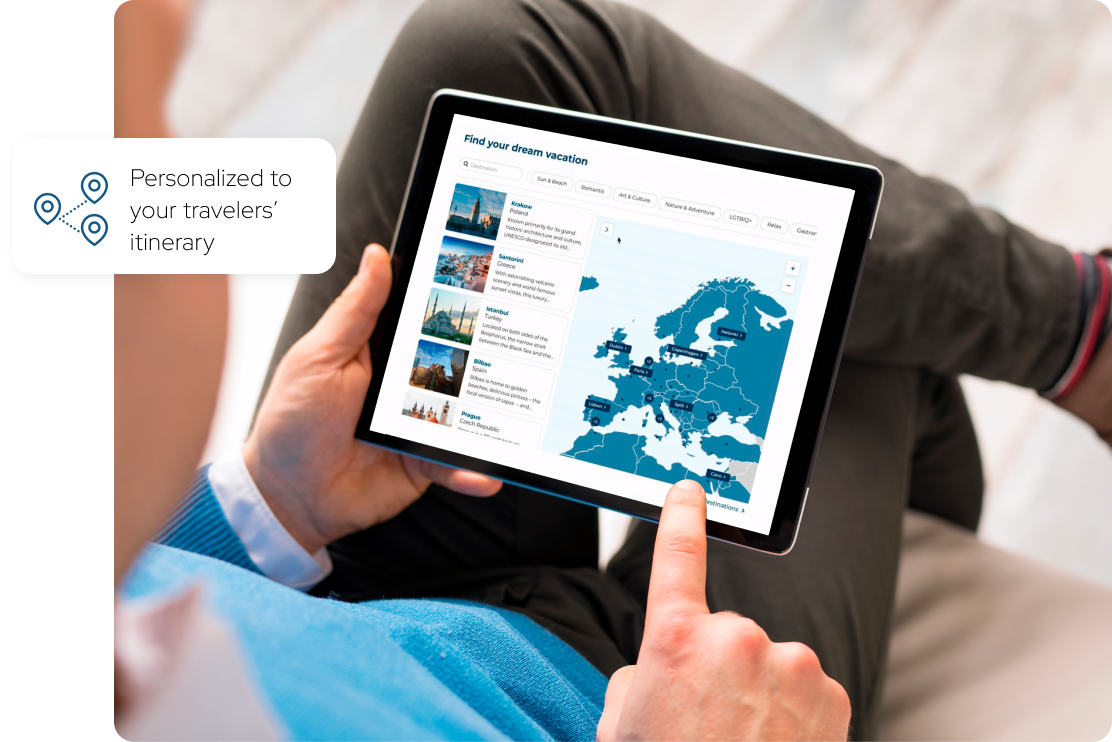 About Explore&Go
An Interactive Map Featuring Your Travel Destinations
Showcase destinations that align with your customers' preferences on mood, interests, location, type of destination, and traveler profile.
Why Use Explore&Go
Show, Impact, and Convert

Present all your destinations through an interactive solution.

Impact potential customers at the awareness stage.
Make the purchase decision easier and enhance your conversion rate.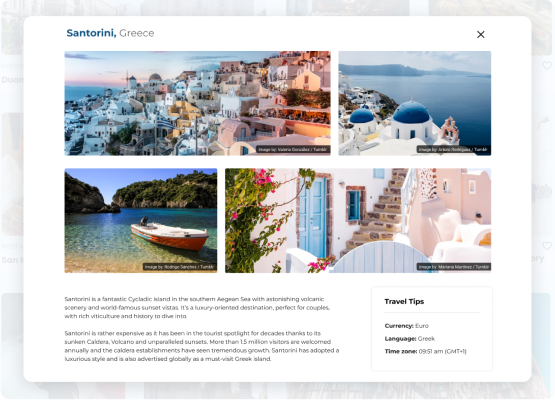 Give That Extra Push
A Decision-Maker Solution
Take your customers on a journey of discovery and impress them with captivating visuals and informative content.
Try Explore&Go
Tailor-Made for You
Create your own Explore&Go map customized to your look and feel, destinations, and filters based on your clients' interests.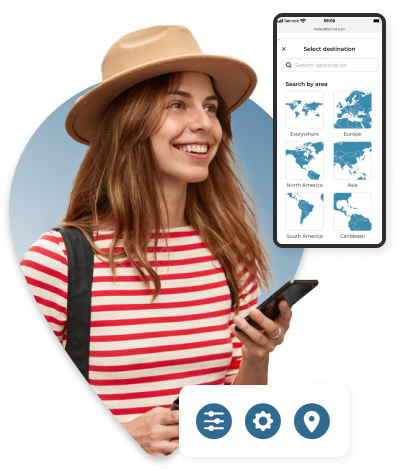 IMPROVE YOUR STRATEGY
Know Your Customers' Interests
Discover the preferred destinations of your customers to create personalized strategies and enrich your CRM.
Motivate Your Travelers
Smartvel's AI-powered travel content technology, crafted by our skilled content team, will help you inspire your customers.