Connecting with your audience and providing beautiful, stress-free travel experiences has always been key to building a sustainable travel community. Yet with the growth of digital channels and technologies, the traveler journey continues to grow more complex. And as the COVID crisis continues to develop, the need for clear communication is more important than ever. How do you engage with a traveler amongst a sea of voices? And how do you continue that conversation after the traveler has returned home?
We'll outline the steps of the traveler journey, and look at brands connecting with their audiences in innovative ways. 
What exactly is the Traveler Journey?
The traveler journey – or customer journey, as it may be called in other industries – is a multi-step process reflecting a traveler's full experience with your brand. The journey not only includes the actual trip from one destination to another, but the inspiration that starts the planning in the first place, all the way through the booking process, and then post-trip engagement.
Understanding this journey is critical to creating and maintaining brand loyalty. In fact, recent research from Salesforce discovered that 80% of customers say their experience with a brand is just as important as the brand's product.
Different industries outline the steps in different ways, but for travel it may be summed up in several distinctive steps: inspiration, booking, pre-trip, in-destination and insights. Let's take a closer look at each step in the process.
Inspiration: This is the spark that sets the trip in motion. Perhaps the traveler reads a blog about a national park, sees a destination photo on social media, or wants to attend a certain event. Their interest is peaked, and they begin to research how and when to visit that destination. Offering inspiration and information about your destinations will help your brand be at top of their minds for the next stage.

Booking: During this process, the traveler is seeking out who to book the trip with, be it an airline, resort, or car rental service. Pricing, health protocols, services and loyalty programs are all considered during this step. Visibility on Google through SEO, combined with your marketing and communication efforts, is key to brand awareness and increasing bookings.
Pre – trip: Now the trip is booked. During this step of the journey, you can connect with your guest via travel updates and notifications, destination recommendations, and follow ups after the trip. Though your content strategy as a whole may use various channels, at this step, email is generally the most personal and effective.
In-destination: Once the traveler starts the trip, they can also continue engaging with your brand. Many travelers book activities and plan their itinerary last minute or even during the flight, so this is a stage where you can offer them personalized destination content based on their travel dates and interests, with activities, events and restaurants to book. Interact with them via app notifications, WhatsApp or even interactive screens at the hotel or during the flight.
Insights: After the traveler has returned home, they're in post-vacation mode. Perhaps they're sharing photos of their holiday on social, or writing a review of your brand. You can glean important insight during this step that will help you continue to engage with your guest and understand your audience as a whole.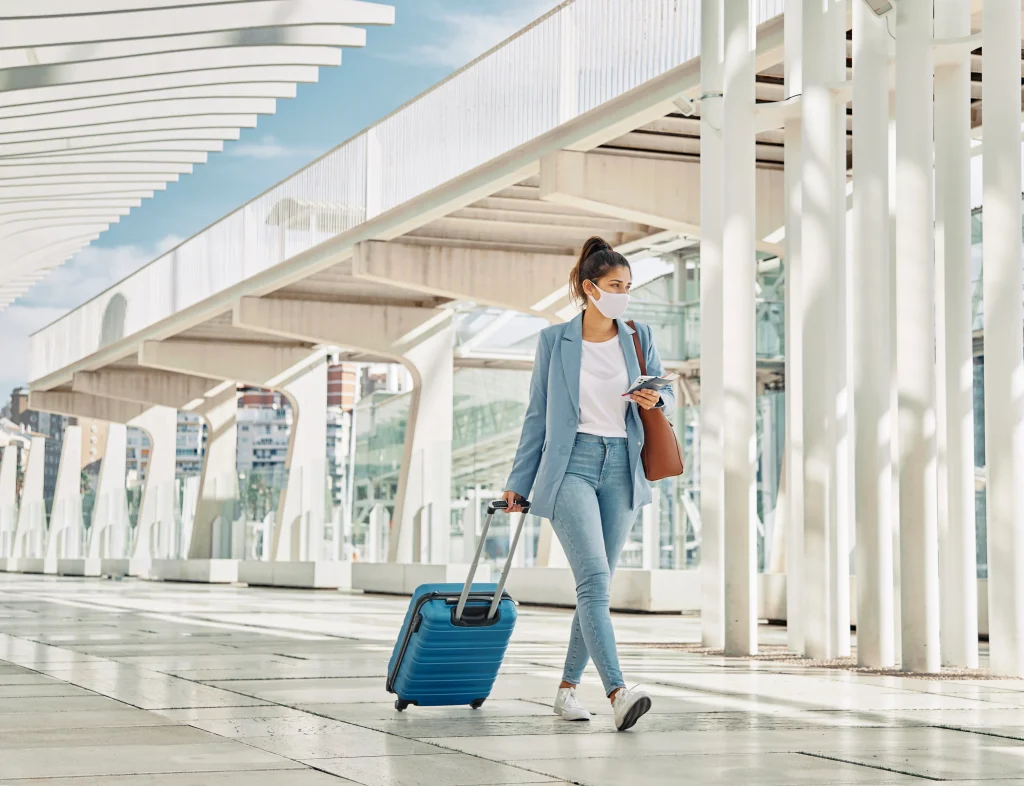 Adapt to your traveler's journey based on your business
A traveler's journey will look different depending on who they're engaging with. For example, booking with an airline will be a different experience than researching guides on a tourism board's website.
If a traveler is interested in booking a flight, for example, their journey may start with an inspirational photo on Instagram, followed by a quick Google search for the most affordable airfare. Once on the airline's site, their next step may be to review COVID travel requirements and the airline's cleaning initiatives. After booking, they'll expect updates on their flight, and so on.
For a hotel booking the process will be similar, but with the addition of more leisure-focused questions. What amenities does this resort offer? Are there any restaurants onsite? Are there any local regulations to take into account? Understanding your traveler's needs will help you connect with them at each point.
Technology, the best ally
So, what does this look like? For a travel brand, optimizing the traveler journey may come in the form of helpful travel requirements maps, curated destination content, or post-trip messaging thanking the traveler for their business. Travelers seek authentic engagement. A kind thank you note goes a long way! As we outlined in our 2022 travel trends report, we also see contactless technology, AR/VR, and chatbots continuing to grow in importance throughout the industry.
When considering your messaging, you also want to ensure communication is timely and helpful. Travelers engage with many brands throughout their day via channels like social media, email, and TV. The last thing you want is to come across as spammy. Using tech solutions like marketing automation software can help you analyze data and discern the most effective schedules for your content.
Finally, remember that your digital presence has to function efficiently! A 2021 study found that slow loading and a non-responsive website are the top two reasons a visitor will leave a site. Your product and content may be remarkable, but if your customer can't see it, they may move on elsewhere.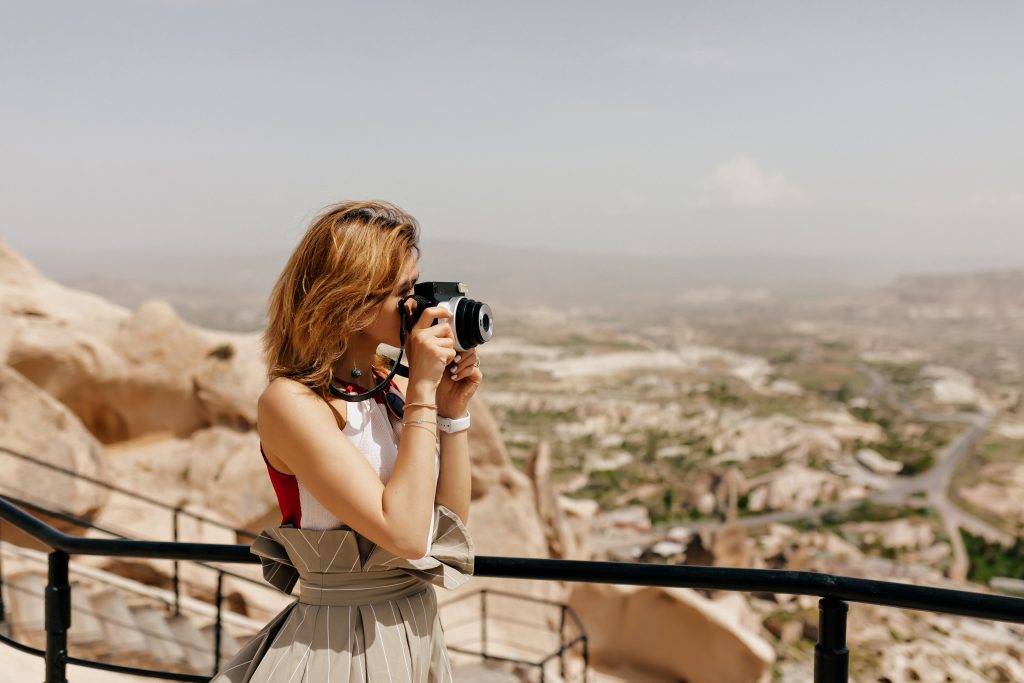 Brand spotlight: Optimizing the traveler journey
Iberia: Iberia Airlines outlines their customer's journey right from their homepage. Users have instant access to a step-by-step guide from ticket purchase to arrival, as well as an interactive travel requirements map and comprehensive overview of COVID safety protocols. They also provide this information in all stages of the customer journey, via WhatsApp, booking confirmation and emails. They also have created a document pre-validation process to reduce stress at the boarding gates and make sure everyone is ready for the trip.
Travel + Leisure: The Travel + Leisure Co. has unveiled a new subscription service called the Travel + Leisure Club. Club members will gain access to itineraries inspired by Travel + Leisure's editorial content, discounts on hotels and excursions, plus personalized concierge support. For decades, Travel + Leisure has established themselves as an authoritative voice in the industry. As Travel + Leisure was acquired by Wyndham Destinations this year, this new initiative seeks to umbrella a host of travel bookings and experiences under the Travel + Leisure brand.
Disney: Disney launched their Genie service last month, an interactive new app experience for guests at Disneyland Resort and Walt Disney World Resort. Genie curates personalized theme park itineraries and provides real-time notifications for dining reservations, wait times in line, and programming schedules. Guests visiting Disney's parks and resorts face an overwhelming amount of decisions each day. Receiving personalized tips while at the park helps guests avoid crowds, stay on schedule, and maximize their time. Genie is just one more step Disney is taking to delight and engage their loyal fans.
Understanding your traveler's journey is an essential element in providing solutions to your traveler's needs, connecting in meaningful and memorable ways, and building long-term trust.
Interested in more industry insights? Subscribe to our blog and email newsletter to stay connected.