From keyless entries to digital travel information, Covid-19 has accelerated the adoption of contactless technologies. Within the hotel industry, fewer contact points extend to the reconfiguration of public spaces and, of course, highlighting stringent new sanitizing protocols.
To help on the cleaning side, the World Health Organization has issued an extensive list of operational considerations related to sanitization. These guidelines include handling check-ins, dishware, and ill patients. Establishing stepped up cleaning protocols are a visible measure of concern for hotels and are likely to be a big part of hotel marketing in the near future.
Of course, desire for less face to face contact and social distancing also leads to a complete rethinking of public spaces and many questions. For example, how can hotels minimize time at the concierge desks yet, provide excellent services and not lose revenue?
While this is an unfolding story, here's a peek into the contactless hotel technologies.
Contactless Hotel Technologies for the Post-COVID Era
1. Contactless Check-In
Imagine a guest entering the lobby via a sliding glass door and holding their phone to a scanner. Automatically checked in, they head to their room, never interacting with a desk clerk. Near Field Communication or (NFC) is a staple for anyone who uses Apple, Samsung, or Google Pay, and it's already in use in some hotels around the world.
Other types of technology that can allow contactless check-in include facial recognition software, passport information, or membership programs. For instance, guests with the Hilton Honors mobile app can participate in a contactless check-in process from start to finish.
2. Keyless Entry (and other Guest Services)
Eliminating room keys is environmentally friendly, and it's one less thing guests need to handle. Now, with a press of a button on their phone, guests can unlock their doors.
Melia Hotels International uses this technology in Mallorca. Resorts like Hotel Xcaret in Playa del Carmen, Mexico, embed a chip into a bracelet. This chip is linked to their credit card so guests not only don't need a separate room key but can also charge items by scanning their bracelet.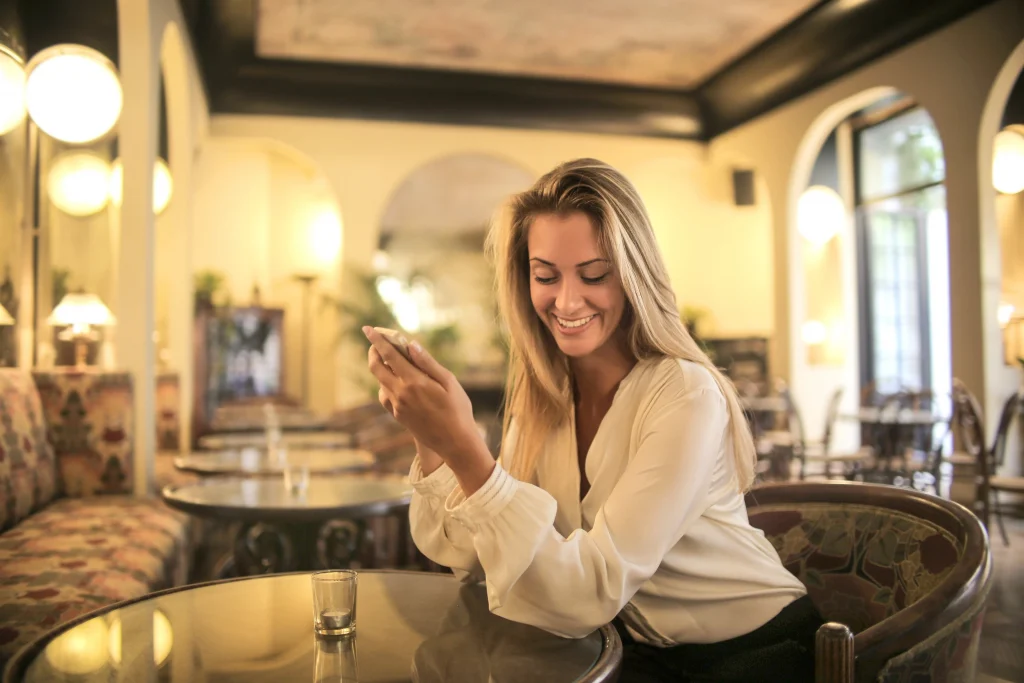 3. Voice-Command Technology
A 2016 Fast Company article described Aloft's vision of voice command thermostats, light control, and tv viewing as the room of the future. Only four years later, voice-activated tools like Google Home and Alexa are giving guests the option to not only adjust the temperature but also order room service.
4. Non-Touch Control Panels
Some hospital elevators are outfitted with a panel you can kick with your leg to tell it which floor to visit, so we may be seeing that in hotels too. There are also separate sensor panels that can be added to elevators to know when a finger hovers over a button. Newer hotels may install smart elevators that use facial recognition technology to identify guests and take them to their desired floor.
5. Robots
While some hotels have adopted robots delivering towels and room service to reduce contact with staff, others are using robots to sanitize. The Westin Houston Medical Center is using LightStrike Germ-Zapping robots to kill germs.
6. Digital Travel Information
Both guests and front desk staff will also have to forget about paper brochures with travel and tourism information, so another great contactless alternative will be to send along digital and personalized travel guides for every guest.
Travelers will turn to online travel information now more than ever. Online travel guides that keep travelers up to date with area activities like events, top sights, and restaurants will benefit travelers and limit their need to interact with the concierge desk. At Smartvel, for instance, we provide a completely digital and contactless solutions for hotels to offer guests updated information on the things that they will be able to visit, whether a certain activity or restaurant is opened or not, etc. via SMS. As part of our "Get Ready to Come Back" campaign, we are now offering a taste of our content technology at no cost until August.
Other technologies and measures
7. Advanced Disinfection
All hotels will pay close attention to sanitizing surfaces and reassuring guests that they're taking extra precautions. Hilton CleanStay is one program that builds on existing hygiene standards. Some of the disinfecting technologies include UV light to sanitize surfaces and electrostatic sprayers. Cleaner than traditional dusting that simply moves dust and dirt around, electrostatic sprayers incorporate a cleaning solution mixed with air and charged particles. When sprayed, the solution coats the entire surface, not just a portion of it.
Hotel guests will likely see more evidence of sanitization like remote controls wrapped in plastic and even robots handling cleaning.
8. Redesigned Public Areas
The new social distancing protocols call for rethinking lobbies and bar/restaurant areas. Initially, this is likely to incorporate distanced dining options and a greater emphasis on room service. The Marco Polo Prince Hotel in Hong Kong was already closed for upgrades when COVID broke out. Now it's looking to greater spatial layouts and specially treated fabrics for ease of cleaning.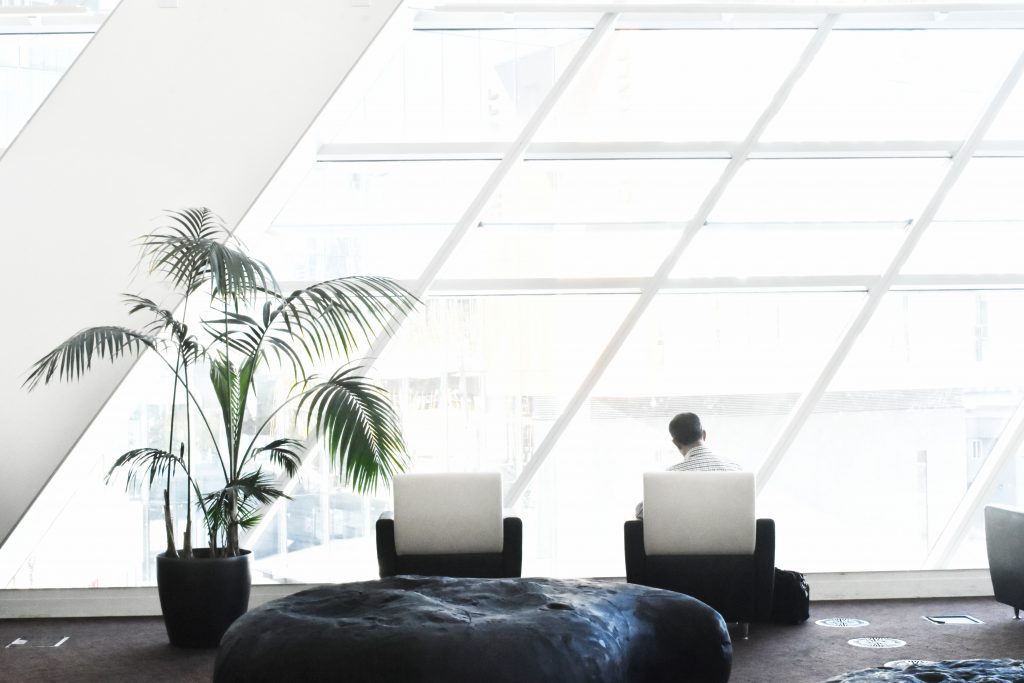 9. Special Fabrics
Hospitals already use specially treated fabrics for furniture coverings, so we may see more of that on the rise in the hotel industry.
10. Ambient Wellness
In Daily Travel Media, journalist Anita Chan suggests hand sanitizer, temperature checks, and sanitizing schedules will be expected. But some hotels may also show the air quality of the hotel and the city as another measure for wellness. This may extend to private yoga or cooking classes as well.
There is no doubt COVID19 has sped up the adoption of contactless hotel technologies. As hotels re-open, they'll make every effort to assure travelers of their safety. Contactless solutions offer a multi-prong approach.