With 2022 on the horizon, the journey to renewed travel continues. Here, we'll explore the global initiatives and innovations shaping the future of travel, as well as how traveler values and interests are evolving.
As of this month, over 7 billion vaccine doses have been administered, while news of innovative COVID treatments from Pfizer and Merck has brought hope to communities across the globe. From health-focused technology to the traveler journey, there is much momentum within the industry as it looks towards the coming years. Industry leaders also met this month in Glasgow for COP26 to discuss the role of tourism in achieving Net Zero.
1. The Journey to Net Zero Will Shape Industry Priorities
At the recent UN Climate Change Conference (COP26), travel companies across the industry joined to launch the Glasgow Declaration. The Glasgow Declaration on Climate Action in Tourism reflects an industry-wide commitment towards halving emissions by 2030 and reaching Net Zero by 2050.
Signatories of the Glasgow Declaration agreed to deliver climate action plans within 12 months of signing. Over 300 signatories have signed the Glasgow Declaration thus far, including the European Sustainable Hospitality Group, the Pacific Tourism Organization, and Skyscanner.
While the specific commitments from each organization are yet to be seen, we can expect them to unfold throughout the industry: transportation and logistics, architecture and design, traveler programming, food and dining. As these endeavors are implemented in the coming years, travel organizations can connect with – and inspire – their travel audience, by creating content focused on Net Zero initiatives.
Travel organizations can also provide guidance and support for travelers who seek sustainable travel, but are unsure of how to plan their holidays. For example, VisitScotland hosts content on their website focused on sustainable and responsible tourism. Travelers can access helpful information on eco-friendly transportation options, local Green Tourism certified businesses, and voluntourism opportunities.
With this in mind, when it comes to covering the future of travel, think not only social or email, but long-form content, too. Articles, blogs, interviews, and case studies can all connect with travelers in engaging ways, providing comprehensive insight and the stories behind the data.
2. The Aircrafts of the Future Will Fly Cleaner and Greener
The future of air travel is a key concern for many travelers. Throughout the COVID crisis, airlines across the globe have implemented new technologies and innovations to keep passengers informed and safe. These measures include travel requirements maps, contactless check-in and food services, and enhanced cabin sanitizations.
As vaccinations continue to roll out, health and safety will remain top of mind for travelers. This is not only a concern for the immediate future, but a paradigm shift that will be expected moving forward. Organizations who connect with their audience with clarity and authenticity can provide peace of mind and build long-term trust.
For example, United Airlines partnered with Clorox and Cleveland Clinic to create their United CleanPlus program. Content on United's website outlines the key elements of this program, including information on aircraft HEPA filters and antimicrobial technology – in United's case, a cleaning robot named NovaRover. United also created a series of videos demonstrating their protocols and NovaRover in action.
Additionally, the airline industry is full speed ahead on helping to achieve global sustainability goals. Aviation organizations worldwide are working to reduce waste, noise pollution, and align with global NDCs. For example, the International Aviation Climate Ambition Coalition launched this month at COP26. Among its initiatives, the coalition commits to promoting the development and implementation of sustainable aviation fuel (SAF) and zero-carbon technologies.
The aviation industry is undergoing quite a transformation as we look towards the future of travel. Organizations can connect with travelers across digital channels to provide insights into technological developments and communicate ways in which they are helping to make the skies healthier and safer for both travelers and the environment.
3. Traveler Values Are Evolving and Elevating
Traveler interests surrounding bookings and leisure activities are also changing. As we mentioned in our recent travel trends blog, nature-focused holidays will be deeply woven into the future of travel. Travelers seeking to experience awe-inspiring landscapes, reduce their carbon footprint, and find rest and renewal will be drawn to these destinations.
A recent study from Hilton also addresses an interesting point. Their report The 2022 Traveler: Emerging Trends and the Redefined Traveler highlights changing interests for activities post-pandemic. As travelers stayed home throughout 2020-21 to protect their health and that of their loved ones, many engaged in new or rediscovered home hobbies. Travelers dove into bread baking, gardening, and books on specific fields of interest.
The future of travel, then, may see a host of travelers seeking more refined activities while on holiday. The classic sunbather may now want to book a beekeeping course, while those who used to dine at restaurants for every meal may seek out culinary workshops and villas with full kitchens.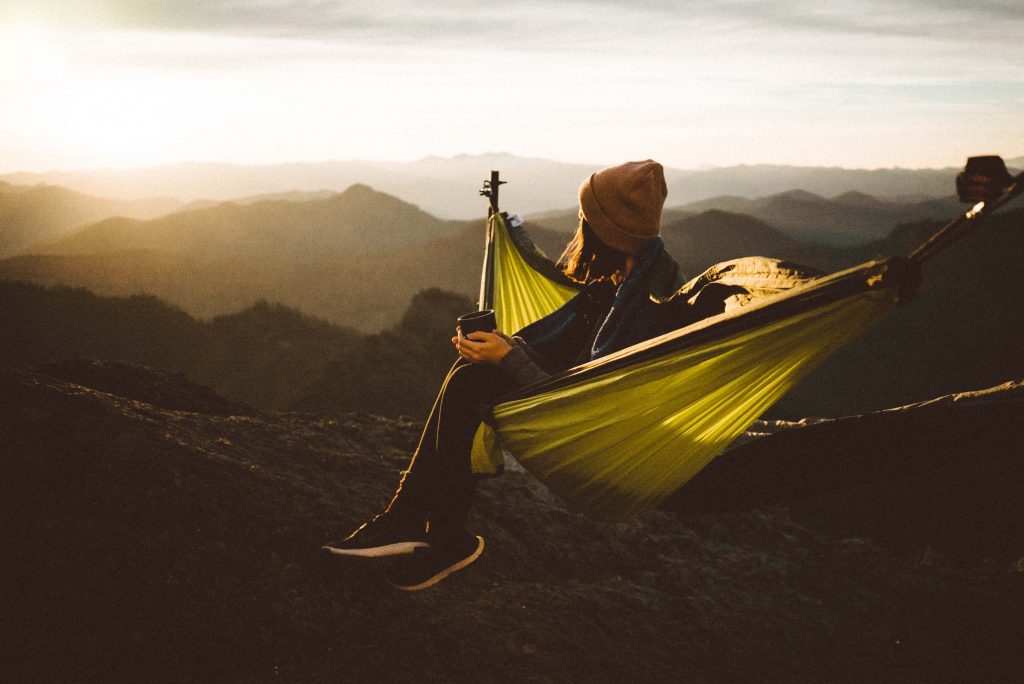 4. Travelers are Dreaming Big for Future Trips
Over the last two years, travelers have redefined their priorities and their passions. Along with honing creative interests, travelers have their sights set on epic holidays in the future. From seeing the Aurora Borealis to experiencing the Great Barrier Reef, travelers will be putting plans in motion behind the trips they've always dreamed of embarking on.
As we look to the future of travel, organizations who feature eco-friendly excursions, world wonders, and niche activities will resonate with travelers invested in memorable, sustainable travel.
The final months of 2021 have brought momentous vaccination milestones and inspiring commitments from organizations across the industry. As we look to the rebuilding and future of travel, health, safety, and sustainability will chart the course.