In our last post about searching for a travel industry bright spot, we found adaptability to be key. From fee flexibility to offering virtual tours and getaways, the always creative travel industry finds ways to feed that desire to explore the world. In this post we revisit some of the best campaigns and travel marketing covid ideas to remain relevant to travelers during the pandemic.
As you may have guessed, COVID-19 didn't kill the desire to travel. In fact, online search trends indicate people are starting to think about it again after a few weeks of low search volume.  A recent Travel Age West article mentioned an uptick in Google Trends that shows search volume for terms like "luxury travel" and "family vacation" are up 25% and 11% respectively. In fact, search shows people are starting to think about a summer vacation. 
Travel marketing and advertising company Sojern says their analysis indicates increased travel within Europe by Q4, especially to Italy and Spain. Sojern says travel signals for International travel in Q1 of 2021 also look promising though that could be because the airlines have opened up early bookings. 
Reports indicate that when the quarantine orders are lifted, people will be eager to get out and explore. Most likely, it will be nearby destinations that first see local visitors. While the current crisis is still unfolding, many have moved past the initial shock and are taking stock of how to survive and thrive in the coming months.
One thing we know is that businesses who continue to market, even during downturns, are in a stronger position when this turns around. Clayton Reid, CEO of MMGY Global says, be ready for shorter lead times. People are already tiring of the virtual world and are craving physical connections like restaurant visits and other ways to socialize.
However, in the short term, people are online and they're engaging with travel content. By reallocating your marketing dollars to digital channels, you have a tremendous opportunity to come out strong when this turns around.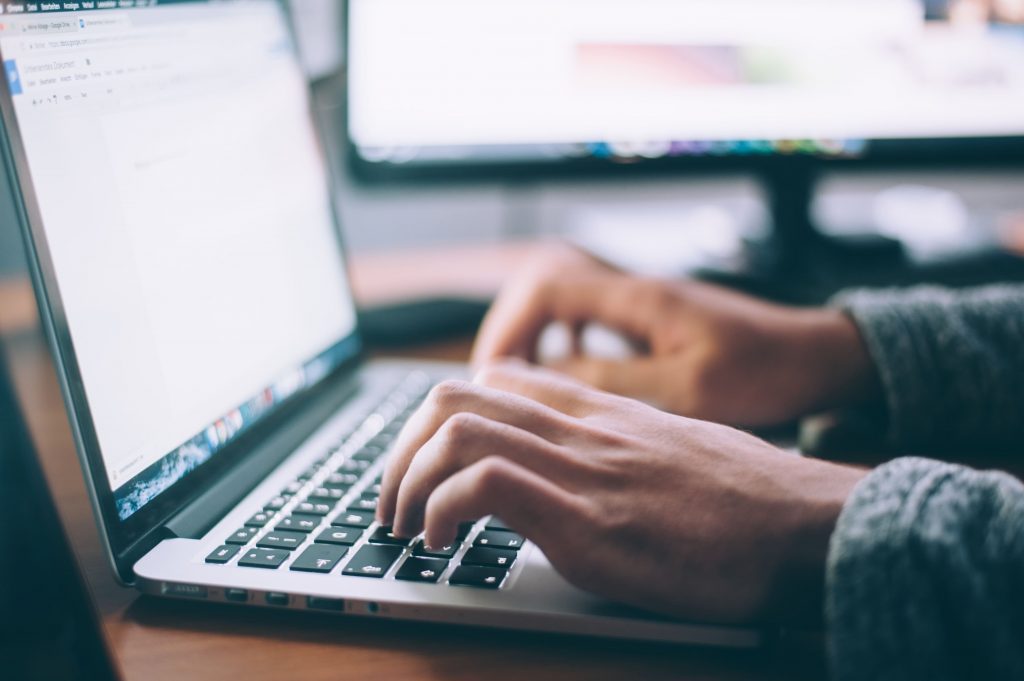 8 Travel Marketing Ideas for Remaining Relevant to Travelers During the Covid19 Crisis
From back burner projects to innovative ways to engage with your audience, there's a lot of opportunities right now. In this Travel Marketing guide, you will find everything you need to know about travel marketing, but here are a few ideas related to keeping relevant to your customers during Covid : 
1. Revisit Your Website and Content Assets
Have you been putting off a redesign because of the time commitment? This is a good time to do it. This is also a good time to clean up your libraries of photos, videos, blog posts, and other content so it's easy to access. Are you getting the most out of your content?  What can you reuse? What's your best performing content? How can you repurpose these? Remember that blog, video and infographic content are the highest performing formats, according to Life Marketing.
2. Travel Incentives and Brand Creativity Will Be Remembered
Launching promotions for when people decide to travel again is another good initiative that can help you continue building brand loyalty. From lower rates and discounts to additions like free wifi access in cabin, personalized travel guides, a 3rd night free or spa credits, offering promotions will incentive some travelers to choose your brand for their future trips. Thai Airways, for instance, is handing out free miles of up to three million to its members in a new campaign under one condition: they have to stay at home. We are also seeing creative and emotional marketing campaigns from top Tourism Boards and travel companies, like for instance TourSpain, or Discover Puerto Rico.
3. Emphasis Ethics and Community Spirit
Businesses that demonstrate their humanity will be remembered. Corporate Social Responsibility has never been more important for your brand image. From helping at food banks to offering beds to health care workers and providing assistance to staff, these are values-driven actions that show a "people-first" attitude. Iberia Airlines, for instance, has dedicated a massive thanks through a video mapping at its HQs to all the effort of the health workers and people who are helping to overcome the situation with their work and by staying at home. Besides being positive, they're also opportunities to show empathy via social media updates. A Deloitte study found that Millenials and Gen Z in particular want to do business with organizations that reflect their values.
4. Focus on SEO and Content Marketing
With audiences solely online right now, it makes more sense than ever to focus on online marketing tools like SEO and content marketing. The two go hand in hand and with a strategy in place, can give back for years to come. For example, a quality blog post can attract long-term traffic (and customers) vs. a short-term PPC campaign that stops the minute you pause the ads.
Invest not only in content based on search terms but also on quality content that is useful and relevant for the travel experience. Which destinations are my users dreaming about? What are my customers going to find at this destination whenever they are able to travel again? Which are the best places to visit? Is there any big event or festivity during their desired travel dates? What kind of hotels can I recommend depending on their budget or type of trip? Helping them take the most out of their long-awaited trip through unique destination guides will improve brand perception and loyalty.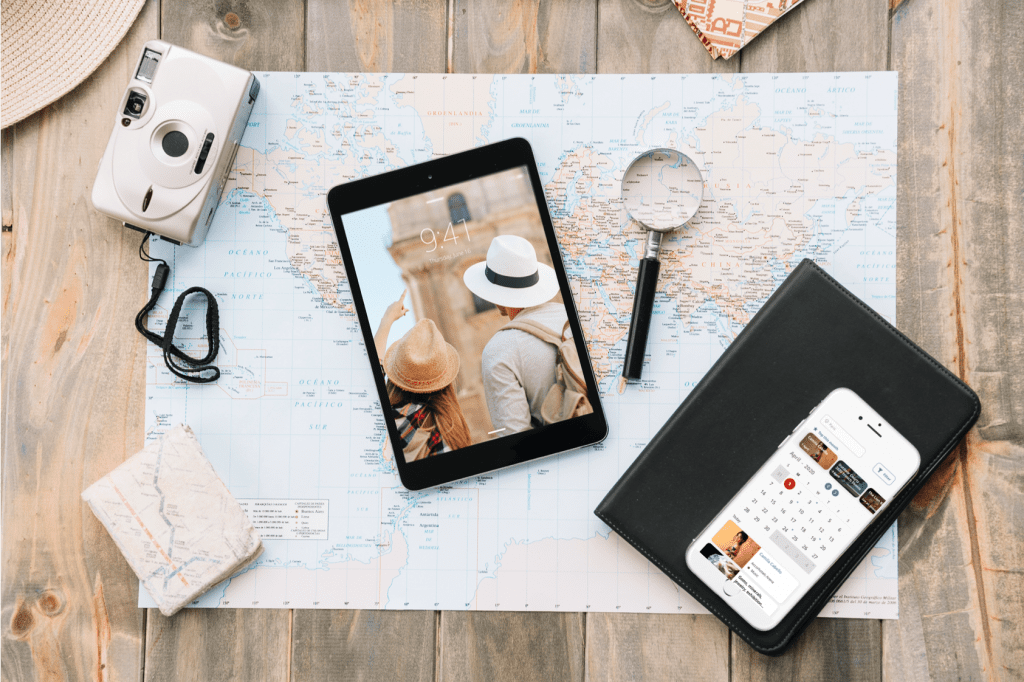 5. Pay Attention to Your Customer Segments
There are 4 generations of customers traveling and each has different expectations and use different channels. For example, the Boomers tend to want more luxurious and "high touch" experiences than Gen Z, who are looking for more adventurous and local experiences and are more present on channels like Instagram. Who do you cater to the most? Who do you want to cater to the most? Are you delivering personalized messages to each of these groups?
6. Adapt Your Offers and Services
Are you delivering the right content to each of your audiences? What do these different sectors of your audience want? How can you adapt to their desire to travel with virtual experiences now and a special "Welcome back" package later?
7. Revisit Your Technology
Audiences of all ages are becoming more self-sufficient. Internet connection is no longer a nice-to-have. Travelers will value brands that enable a good connection to browse their movies and listen to music just as if they were home. Technologies like contactless entry and voice-activated search, are also innovative ways travelers can enjoy conveniences without handling additional devices.
8. Partner with Others
Whether it's an informal sharing and commenting on one another's social media content, or a more formal arrangement, brands can help one another to boost visibility and gain more customers. It is also a good time to revisit your technology partners and see if there is a new need in your team that you could outsource. Trust other professionals and experts who can help you achieve your objectives.
As we move into this next phase, people have adjusted to the initial shock and are now looking for diversions. Some have even started dreaming of their next vacation. The brands that are timely and thoughtful with their travel marketing, will be best positioned for a strong return.
And as part of your online engagement, your visitors may be searching for content related to your area as they browse trip ideas, and also check which travel requirements affect them. Smartvel provides destination content solutions and a COVID-19 travel restrictions API and widget to help you inform your travelers accurately about the latest regulations in the countries and regions they are planning to visit.