Strategic city marketing is about more than catchy slogans aimed at the masses. These days, it's well-targeted storytelling geared toward a series of niche audiences. Also known as "city branding," it seeks to share a sense of place and position a destination as a thriving place for tourists to visit.
It's no secret that the tourism sector is big business. The World Travel & Tourism Council says travel is an $8.8 trillion dollar industry and supports 1 in 10 jobs globally.
Yet, as more people travel both locally and abroad, there are new trends emerging in city marketing. There's the proliferation of social media which has completely changed the way travelers buy travel. There are emerging niche audiences like solo travel and concerns like sustainability.
While DMO's have long been at the frontlines of destination marketing, they're looking at ways to harness new technology. From creative ways of capturing user-generated content to building stewardship into the long-term plans, today's city marketing goes beyond showcasing local attractions to a general audience.
What are the trends in City Marketing?
Creative use of emerging technologies is essential to reaching key audiences. However, it always starts with the audience. Much has been made of the "experience economy" where people seek experiences they can enjoy at the moment and share with friends and family.
Part of the experience is the anticipation. When someone plans a trip to New Orleans during Mardi Gras, they get to imagine which parades they'll attend, where to find the best shrimp po'boy, and where to hear a jazz band. While there, they'll share on social media which provides a feeling of accomplishment and validation via "likes" and comments. Later, they can relieve the fun via your newsfeed timeline.
According to The Telegraph, Instagram has replaced glossy travel brochures when it comes to trip planning. In fact, an easyJet study found as many as 55% of travelers between the ages of 18-65 used this visual network to choose a destination.
1- Travel Like a Local
"Discover Local Things to Do" is the tagline for AirBnB "Experiences" feature which pretty much sums up their entire brand. Travelers can book themselves into a local neighborhood where they'll have all the conveniences of home. Then, they can choose from host-led tours and events that match their interests.
Visit Savannah, (Georgia's DMO) took a creative approach to boost their social media engagement and combined it with user-generated content. They used Instagram's polling feature to ask their followers how they'd spend a day off in the city. By combining local favorites in a video, they gave voice to their followers and created a piece of content watched by 64,000 people.
Additionally, in an age where everyone has access to a quality camera and a publishing platform, DMO's can curate other people's content. By mixing in user-generated content (UGC) in the form of videos and graphics, city marketing feels more authentic because you're sharing diverse views.
2-Have Destination Content Targeted to Visitors
One challenge with city marketing is maintaining up-to-date destination content and helping its visitors put it to use. In this era of personalization, people seek events targeted to their tastes. Popup restaurants, concerts, and behind-the-scene tours offer tailored experiences for travelers.
The City of Buenos Aires excels at offering up-to-date content for visitors. The capital city offers a Trip Planning solution on their App, where visitors get travel inspiration and create their own itineraries, book tours and share content with friends and family.
3- Take a Proactive Approach to Sustainability
As we already mentioned in this post, destinations like Venice or Amsterdam have found being "too popular" has its disadvantages. There's congestion, inflated housing costs due to short-term rentals, and gentrification that sometimes erode what made the place special. In a survey conducted by PhocusWire, respondents identified "destination stewardship" and "community alignment" as important values in the future of destination marketing.
This represents a shift in thinking from short-term consumers to preserving local resources. Whether it's capping the number of cruise ships allowed into port every day to encouraging visitors to stay in less congested parts of a city and support local businesses, there are many ways tourism officials can facilitate a more mindful travel experience. As more city marketing officials adopt a proactive approach to sustaining their local resources, it will benefit a wider swath of the local community.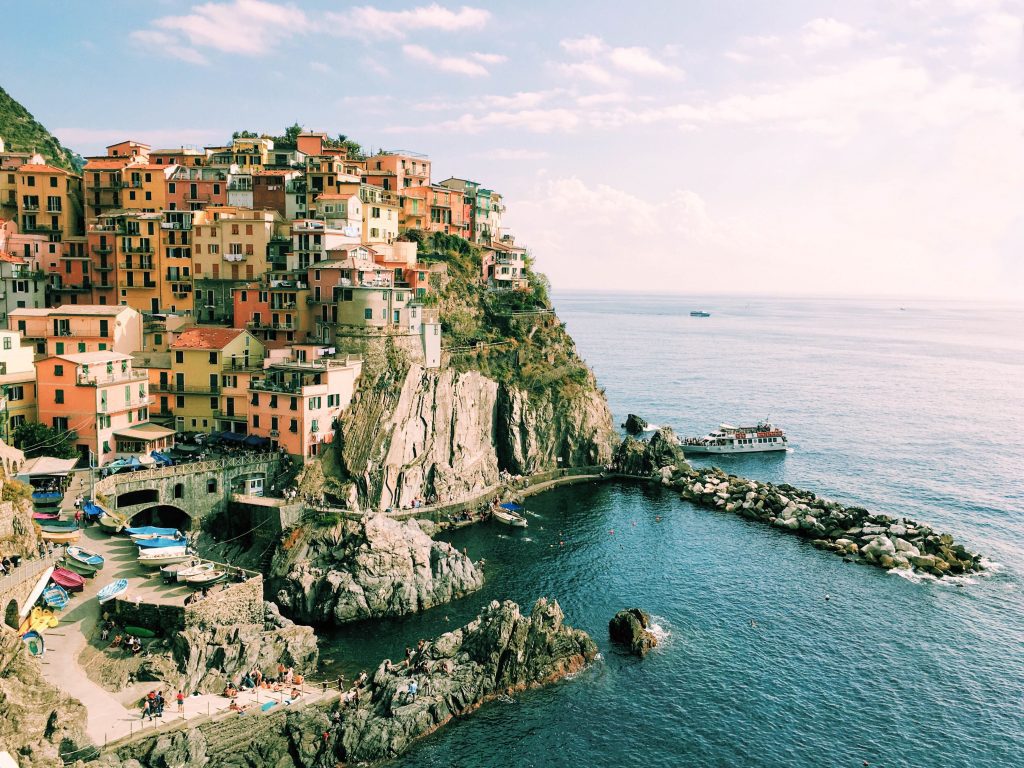 The digital world has changed the landscape of travel forever. More people are traveling in general and more are traveling to remote areas as well as lesser-known cities.  However, no matter where they go and what they want to do when they get there, they all want the opportunity to create their own happy memories. Memories that tourism boards can make easier when they provide relevant and personalized information to their travelers about what to do and how to travel more consciously in order to have a good impact on local communities.