The process of digital transformation is an ever-evolving journey. As the global online community grows, new platforms emerge, and consumers seek new ways to connect with their favorite brands. The content needs of travel organizations are constantly expanding and digital content solutions are one avenue that can help your team maximize your brand's reach and provide helpful insights to your audience.
Content marketing in the travel industry is a massive endeavor
Whether you're an airline, a resort, or a tourism bureau, every travel organization understands the importance of maintaining a steady stream of content – and the challenges of doing so, as well. 
For example, on any given day your various communication channels might be featuring a museum, a national park, or a new menu at an acclaimed restaurant. Beyond your destination and lifestyle content, a thoughtfully curated content strategy should also highlight health and safety protocols, sustainability initiatives, and content geared towards specific travel niches, like bleisure.
Year upon year, digital engagement continues to grow. Here's a snapshot of 2022 internet usage data, courtesy of Statista:
Then, of course, there's email, video, blogs, print, podcasting – the list goes on. Overwhelmed? You're not alone. Many travel brands face the enormous challenge of reaching a global audience while still remaining hyper local and producing personalized content. Along with bespoke content, digital content solutions can play a major role in distributing helpful, authoritative information at scale.
Digital content solutions can connect your customers with timely, engaging content
When creating and maintaining a digital content strategy, it's critical to keep your team super organized and aligned with project scopes. And a solid content strategy should be thoughtfully mapped out, rather than impulsive.
For many industries though – and certainly for travel and tourism – there are so many routes for distributing content that it can be nearly impossible for a team to constantly generate new material. What's more, the speed at which the digital world moves can make even the most robust teams feel like they're always struggling to keep up. That's where digital content solutions can provide major support.
Digital solutions can provide a host of insights, like behind-the-scenes metrics, forecasting resources, or creative content. We'll take a look at solutions spanning all of these areas. And if you're looking for more info on tech-savvy solutions, be sure to check out our blog on APIs.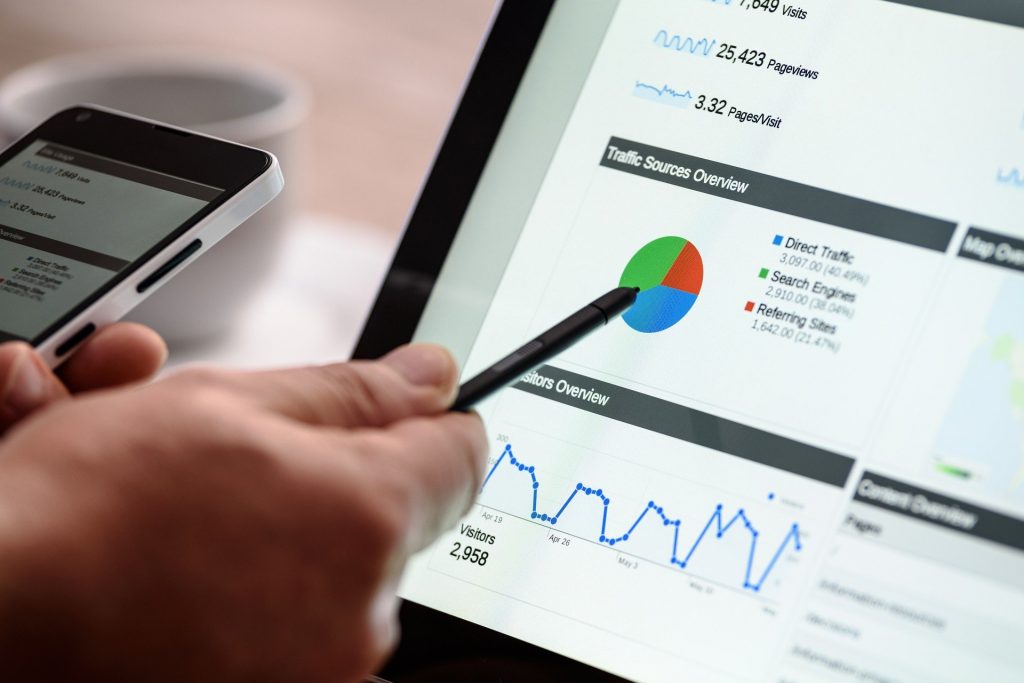 Tech can help travel organizations boost efficiency
Here are a couple of examples of organizations using data to inform and assist their travel clients. First up, there's Uber. Uber launched sustainability insights on their Uber for Business dashboard this month, in order to help their clients measure and achieve their sustainability goals. Corporate clients will now have access to information on the number of low-emission trips booked, as well as the total number of emissions generated from their company bookings.
Weather tech company Tomorrow.io provides AI-driven insights to clients across a range of industries, including aviation. Their various products offer extensive weather data, like precipitation, pollen counts, and maritime information, along with historical data and savvy machine learning technology. In one case study, it was estimated that JetBlue saved tens of thousands of dollars a month per hub by minimizing delays and boosting efficiency. 
While these metrics are more focused on internal teams rather than customer-facing, their effects ripple out to the traveler experience. These solutions empower travel organizations to enhance their customer journey and align with their sustainability goals – which is sure to delight and inspire their customers.
Digital content solutions + bespoke content = a dynamic marketing duo
Remember, digital content solutions are not a replacement for your brand-specific content marketing. Rather, they can help to provide a steady stream of essential and foundational information, leaving your creative team room to produce content like long-form case studies, beautiful videos, or engaging animations. Together, these content channels can strengthen brand trust and further establish you as an expert in your field.
For example, Singapore Airlines uses our API to connect their passengers with inspired travel content. Travelers can search for their destination from Singapore Airline's website and instantly pull up must-see attractions and historical sites, plus dining recommendations and hotel bookings. As we mentioned in our API blog, travelers are increasingly booking and planning online, but have grown weary of frantic Googling. Discovering travel tips and destination information direct from a trusted brand can bring ease to planning and peace of mind.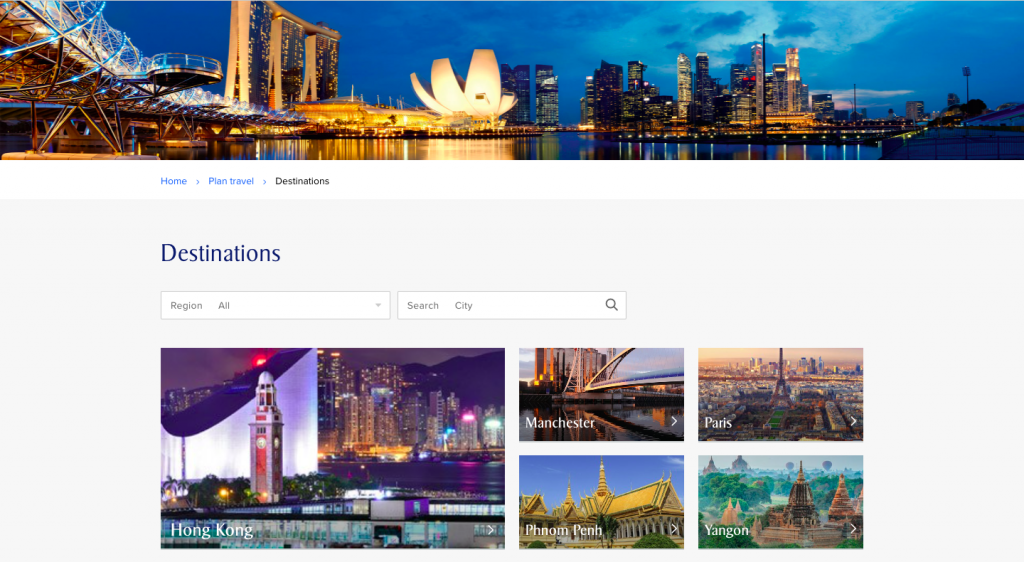 Hurtigruten Expeditions uses our EntryDocs solution to provide their customers with a COVID-19 travel map. Customers can instantly see health and travel requirements to anywhere, from anywhere, with AI-empowered insights from authoritative sources. Offering this information directly from their website helps Hurtigruten Expeditions ensure their customers are fully ready before embarkation – helping to create a streamlined and efficient booking experience.
And though our solutions can distill an array of data points in an instant, we understand the importance of a cohesive tone between your digital content solutions and in-house creative projects. That's why our solutions can be formatted to fit your branding aesthetic, too!
Digital Content Solutions: A recap
From Instagram to email, WhatsApp to paid search, travel organizations juggle a seemingly endless amount of ways to connect with and engage their customers. Travelers are in need of solid logistical support when it comes to planning their trips, as well as expert travel guidance. Digital content solutions can provide both, while freeing up your writers and designers to do what they do best. And who knows? Maybe the data will inspire a new creative campaign.
Whether you're seeking to provide real-time health and safety information or beautifully curated destination guides, our digital content solutions can be quickly implemented and designed to align with your brand. Connect with our team to schedule a demo.