Digital transformation in the travel industry is essential, but it can be difficult to implement. The world of technology often seems to rush – and change – at lightning speed, and focusing on specific technologies or strategies can be a daunting task.
In this blog, we'll explore key components of digital transformation as they apply to the travel industry, plus share insights on organizations that are rising to the challenge in innovative ways.
Unlocking the Travel Industry's digital transformation
How does digital transformation apply to the tourism sector? The World Tourism Organization outlines it this way:
"Digitalization is expected to continue propelling the travel experience on its trajectory towards becoming more seamless, frictionless, and high quality and in a way that contributes to the Sustainable Development Goals (SDGs) of the United Nations." – UNWTO
Consumers connect with brands through an array of channels, and it can be difficult to know which routes to focus on. These insights from the UNWTO provide a helpful guideline. A successful digital transformation for a travel organization not only engages guests through digital tools, but provides tech solutions that optimize the traveler journey and help make the world safer and more sustainable.
What does digital transformation in the Travel Industry look like?
As you map out your digital initiatives, allocating investment amongst IT, marketing, and other departments may prove to be a complicated process. Recent insights from the Harvard Business Review outline four different pillars key to a successful digital transformation: digitizing operations, digital marketing, new ventures, and IT uplift.
For a travel organization, the first three may look like implementing contactless payments or check-ins, creating a SEO or paid search strategy, or designing interactive content for apps or social platforms. Through the use of helpful technology solutions, you can connect with your audience in a way that delights, informs, and supports.
However, though initiatives like digital guides or virtual tours may be the more fun projects on your agenda, remember everything also has to work properly! Investing in a sound IT infrastructure – and diligently maintaining it – is the foundation for all of your other digital pillars.
Travel Industry digital transformation: Your tech must build trust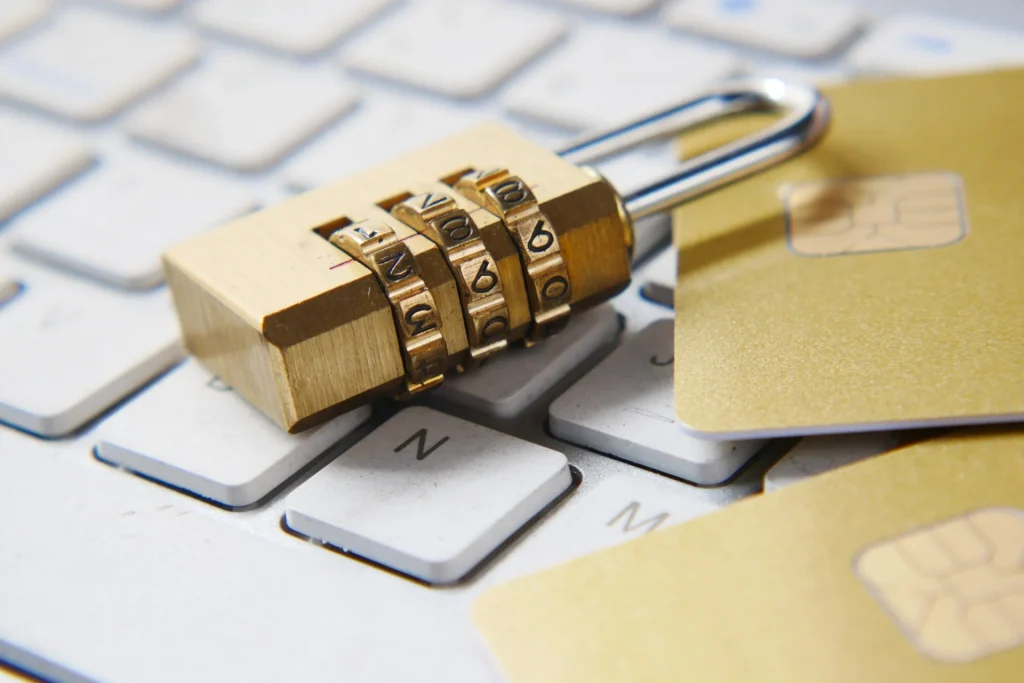 It's also important to remember that cyber security is an essential component to sustainable growth and success. Many guests are concerned about their data privacy, and are seeking clarity on how their favorite brands are navigating this realm of the digital world. Here are a few insights from Cisco's 2022 Data Privacy Benchmark Study:
46% of consumers say they are currently unable to effectively protect their data
76% of consumers say this is because it's too difficult to know how companies are using their data
90% of security professionals say their customers would not buy from them if their data was not properly protected
Consumers also expressed particular wariness with technologies such as AI. Over half of respondents are concerned with how organizations across various industries are using AI technology. While they may be buzzwords, implementing AI or machine learning without offering clarity on their use may actually create distress and distrust amongst your guests.
From data to emerging technologies, it's critical to clearly outline your values, as well as steps you are taking to protect your guests' information.
Keep your tech focused on your guests
With an array of dazzling tech out there, it's important to understand traveler cares and concerns, and discern what solutions will best meet their needs. Consider the why of any digital endeavor. What problem does this solve for your guest? How does this help them? How will this strengthen trust with your guests, and align with your sustainability goals?
As the summer months approach, for example, presenting travel safety requirements will be imperative for travelers. Health-focused technologies like interactive travel maps and contactless solutions will provide essential info throughout the traveler journey. And as we'll see in the below examples, the aviation industry is currently developing new tools to reduce time in crowded spaces like airport lobbies.
Technology can also play a key role in your organization's sustainability initiatives. Along with using digital communication to highlight sustainable values or eco-friendly destinations, digital solutions within your operations can help reduce paper waste or even carbon emissions, through the use of intuitive transportation solutions. As the travel industry strives towards net zero, your tech ecosystem and creative endeavors should align towards that goal.
Digital transformation and the future of travel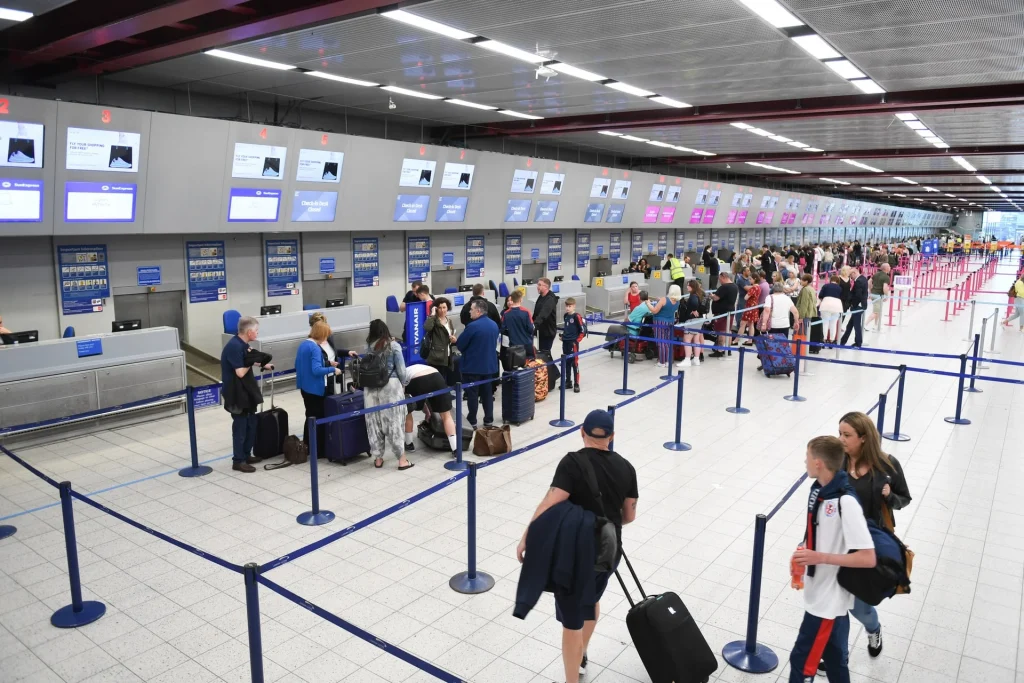 As the travel industry's digital transformation continues to develop, here's a glimpse of what's in motion:
Alaska Airlines has announced a test phase of new technologies to help reduce time in the airport lobby. Located at San Jose Mineta International, their new tech hub includes a new self-bag drop system and a series of iPad Pros to speed up the boarding process.
Europe's TUI Group unveiled an enhanced automated transfer platform this year. Using machine learning, the platform will provide real-time data for bookings, traffic, and weather, with the goal of streamlining operations and cutting down on emissions.
Austrian Airlines and Vienna International Airport have partnered with innovation platform Plug and Play to reimagine the guest experience. While specific details have not yet been announced, the goal of the partnership is to increase digitalization, optimize check-in, and enhance safety throughout operations.
Wherever you find yourself in your organization's own digital transformation, now may be time to assess your current initiatives and consider future ones. Perhaps your IT infrastructure needs a boost, or your team could benefit from additional training and development. Perhaps it's time to launch that exciting new project, or add new features to your app or website.
Above all, remember that digital transformation is a journey. As new solutions emerge and traveler needs evolve, your organization can continue to strengthen and develop your tech ecosystem.
Subscribe to our blog to stay in the know with innovative technologies and travel trends. And get connected with our team to discover how Smartvel solutions can help bring your digital transformation to the next level.