Changes in the Travel Industry happen at a rapid pace. Keeping up with the dispersed information is almost an impossible mission. Between the yearly, semesterly and monthly forecasts, readers are exposed to information that sometimes goes against the grain of what has been said in previous publications. However tricky it might be to choose the right trend to follow, there are some solid changes that have been conquering its space in the market. Here are the top 10 travel trends 2019:
1. Not any type of experiences
The demand of experiences has been one of the most discussed topics in the travel Industry in the past years. Yet, the type of experience sought by travellers might not be exactly what is written on the "10 best things to do in…" blog posts. From the accommodation to the tours & activities choice tourists aim to immerse themselves in the culture, and this behaviour is what generated the now known term of "experiential hotels".
Embracing the culture and telling a story to the guests in order to make them feel inside the house of a local is the strategy chosen by hotels that want to engage and be part of the cultural tourism agenda. Unique adventures are key, any type of activity that takes the visitor out of its comfort zone and into to the concept of the cultural trip. Not only hotels but all the players of the Industry need to embrace this concept and make it as exclusive and original as possible.
2. Sustainable Tourism
Being eco-friendly is not something uncommon or hard to find in the contemporary world. Restaurants, hotels, furniture and clothing stores, to name a few, are some of the businesses that have already embraced this mentality and inserted it into its values. Therefore it is not unexpected that the Travel Industry would have to adapt in the interest of contemplating the needs of what started to be a small, and now shows itself as a big group of travellers. Very much correlated to the previous topic, the sustainability in travel is connected to respecting the culture and territory.
Moreover, when considering the environmental impact, the latest segment to acknowledge the importance of going green was the cruises sector. Although not much has been done, it is predicted to change in 2018 with the appearance of the "green cruises". Nonetheless, other segments such as the airlines and transportation too have to better align its strategies to an eco-friendly point of view.
3. Business Travellers are Checking their Pockets
When Airbnb develops a service called Airbnb for Business there should be no doubt that changes in the corporate travel sector have already been set on the table. And indeed when diving through the recent researches it is easy to spot corporate travellers preference to the "sharing" trend. Companies such as Uber and Airbnb not only provide a personalised and efficient service but also offer lower prices, which is exactly what these customers want. The reason of the decrease of expenditures is connected to the introduction of bleisure (business & leisure). Before, business travellers would spend as little time as possible on their trips, while now it becomes usual for them to extend their stay in order to get to know the destination.
4. Speaking the Mobile Language
The increase of mobile popularity has impacted on how customers want to deal with the different players of their trip. The power to centralise all the information in one place is what makes travellers be fascinated with the mobile-friendly services. From the booking to the check-in, transportation, and trip planning solutions, all can be provided through an online platform that helps customers personalise and simplify their journey.
It is possible that everything that was said above is not new to what we have been seeing so far, even so there are some mobile actions that are yet to be taken. Travel industry websites, in general, are adapted for the use of all the devices, but this does not solve the entire problem. Beyond the adaptation to a portable device, users want to be able to pay with their preferred gadget, their phones. Additionally to that, customers need to have a sense of security when doing so, which gives companies one more thing to work on. Therefore, it is crucial to provide mobile solutions that are safe while transmitting a message capable to help them build their trust.
5. All aboard!
Much related to the experience focused and adventurous spirit of travellers nowadays, cruises are starting to conquer some considerable ground when it comes to engaging and attracting the new travellers. Additionally, to using different activities to speak the same language as the customers, the eco-friendly style is also becoming part of this mode of travel.
The efforts to meet expectations do not stop there, researchers show that Millennials are getting more interested in the idea of going on a cruise, something that in previous years was far from possible. This change of scenario is once more due to the new adaptations cruise lines are making in order to catch the attention of this segment. DJ lounges and millennials only cruise are two of the ideas that are starting to stand out and are really showing effectiveness.
6. Beware of Overtourism
The ever-growing tourism is contributing to bringing a significant influx of people to cities all around the globe. Some destinations, such as Amsterdam, Barcelona and Venice, have a more urgent problem in their hands.
Overtourism is forcing destinations to think of ways to disperse the crowd – sometimes using the same tools once used to attract visitors.
A great example is the use of social media. Channels that were intensely used to attract the eyes of tourists can now redirect their power to other, less famous – and consequently less crowded – areas. Creating a trend of "exploring the unknown" and "travelling like the locals" can help spread the word and make the idea more appealing. Additionally, highlighting the uniqueness of these remote or less popular places can help convince visitors to step away from the "regular" sightseeing.
7. Hotels: nail the user experience
Hotel websites need to stay ahead of what's predictable. Users are used to encountering the same options at the menu bar, carrying the same type of information. But why? Today's world is filled with great widgets that can help hotel websites to deliver a great user experience.
From booking engines to trip planners and online chat, there is a whole new world that can – and should – be explored by hotels in order to leave the "predictable" space and start amazing potential clients.
8. Content Marketing Strategy
Content can become incredibly irrelevant in a short amount of time. With customers having easy access to all sorts of information, straightforward product selling content is not attracting any reader. Developing content strategies – both B2C or B2B – are hard but necessary. Creating messages around experiences and leaning towards the personalised approach is the right way to draw some attention to yourself.
Content marketing is made to add value and organically raise awareness to brands. Therefore, understanding your target and its' interest can help customise the message and stimulate engagement without being intrusive.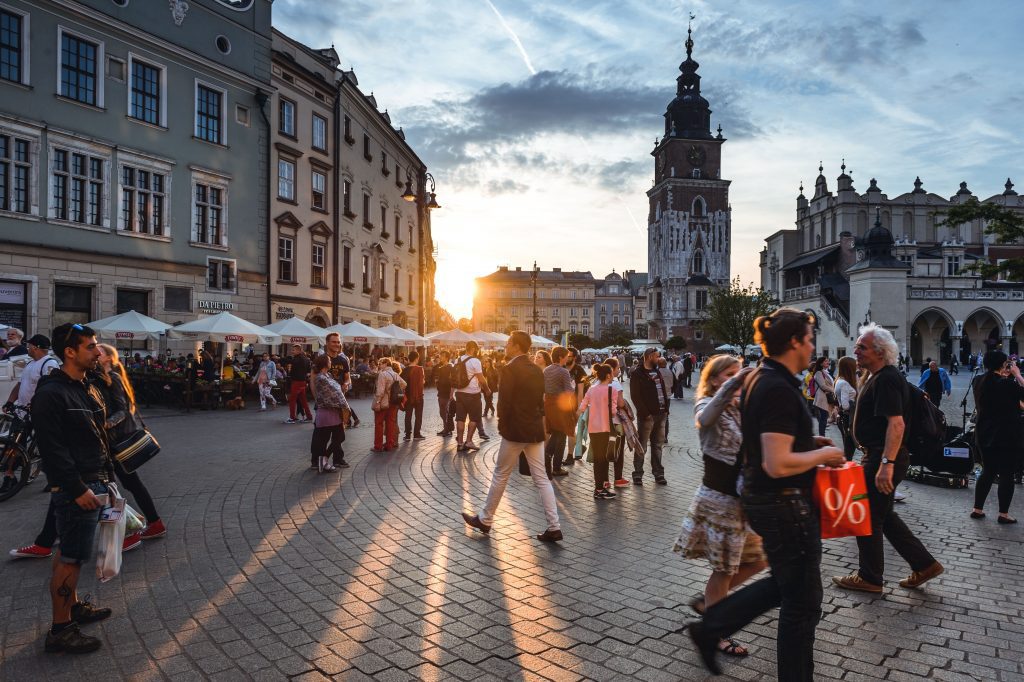 9. What is happening to loyalty?
Long was the day when loyalty cards weren't forgotten in peoples' wallets. Nowadays, customers are entirely detached to brands and have no problem in moving from one to the other. And, it is due to these changes in clients' values that brands need to start appealing to the public's emotions. Making cold deals is not the way to do it.
Another customer demand is for customisation. When reaching out to travel companies with issues or doubts, users want to cut to the chase. However, most of the time, businesses' lack of previous information surrounding the client makes the whole customer experience frustrating.
As for the importance of obtaining loyalty, that hasn't changed. It is still one of the best strategies to reach out to customers at the last stage of the customer journey. Staying relevant in their minds will help establish an emotional connection that may lead to returning purchases. Therefore, the answer is not in forgetting about loyalty, but rethinking the way to get it.
10. Playing by Millennials rules
Millennials have been making headlines for a while now. Their presence in the travel world is secure, and their opinions heard by others. So, as word travels fast, ignoring their needs is not a wise move.
This generation comes with a vast amount of demands. The first one: having a social and environmentally conscious. Millennials care about the environment and are not afraid to turn their backs at brands that don't share the same feeling. Also, their close relationship with their mobile phones makes mobile solutions extremely more valuable. Finally, this group of people is used to having options, so offering different payment methods makes them happy and pleased. Check all the boxes, and you will find yourself tagged on social media with nice and truthful comments.