Enhancing the customer experience and personalization have been in the travel industry players' minds lately. With a wide variety of solutions available in the market, it's easy to find ways to accomplish these goals at a relatively short time. Yet, there is one term that has been making headlines all around the industry for its great power when it comes to presenting good results. Machine learning, or ML, can be a great accelerator for companies that aim to add value to their services.
Firstly, what is Machine Learning? Machine Learning is a part of Artificial Intelligence or AI. It is capable of gathering and analyzing data to make later predictions. The process starts by entering data which later is analysed according to their relationship. The finding of the patterns allows the data to be organized and creates a model. After developing the model it is possible to make predictions, and the more the system is fed with data, the more accurate these predictions will be.
A recent MIT SMR global study about strategic measurement shows that 70% of marketing executives are adopting Machine Learning techniques due to its impact on marketing activities. And the number will most likely increase as data science is certainly being responsible for important changes across many industries, especially in travel.
How does Machine Learning improve the travel industry?
Nowadays, Machine Learning techniques are being followed by tourism companies. The main reason for that is due to its usage enabling businesses to have a clear and fast understanding of customers. By learning about clients, companies are then able to analyze and redefine outcomes, making better and more efficient use of the data it possesses.
From chatbots that provide users with rapid and assertive responses to trip planning tools, there are many Machine Learning integrations that could be made to boost travel businesses. For example, Machine Learning technologies are able to recommend hotels, flights, activities and much more based on the customer's preferences and predict price increase for plane tickets. Moreover, it allows players to establish an automated customer service, as it can help solve common issues such as, in the case of airlines, lost luggage or flight changes.
Because of the high personalization component, there is no doubt that all these solutions can positively impact industry businesses. In fact, Machine Learning helps companies increase customer loyalty and conversion rates. It can also analyze online reviews, give brands a better sense of users' overall perspective of their services and has the ability to address the issues.
A great example of a brand using Machine Learning in the travel industry is Allianz Travel Insurance. The company has tapped into the issue of the lack of personalization when selling insurances. Daniel Durazo, the company's spokesman says "While the ability to compare products is often mentioned, never mentioned is the lack of visibility into the insurance providers behind the products being offered."
Because of that, Allianz invested in Machine Learning technologies to develop a way to ensure users get the appropriate coverage during their trip. More importantly, the company wanted to display all the relevant information customers would like to know when purchasing insurances, such as the customer service hours, or reliability, for example. Answering all the important questions in seconds and minimizing the time wasted on the booking process.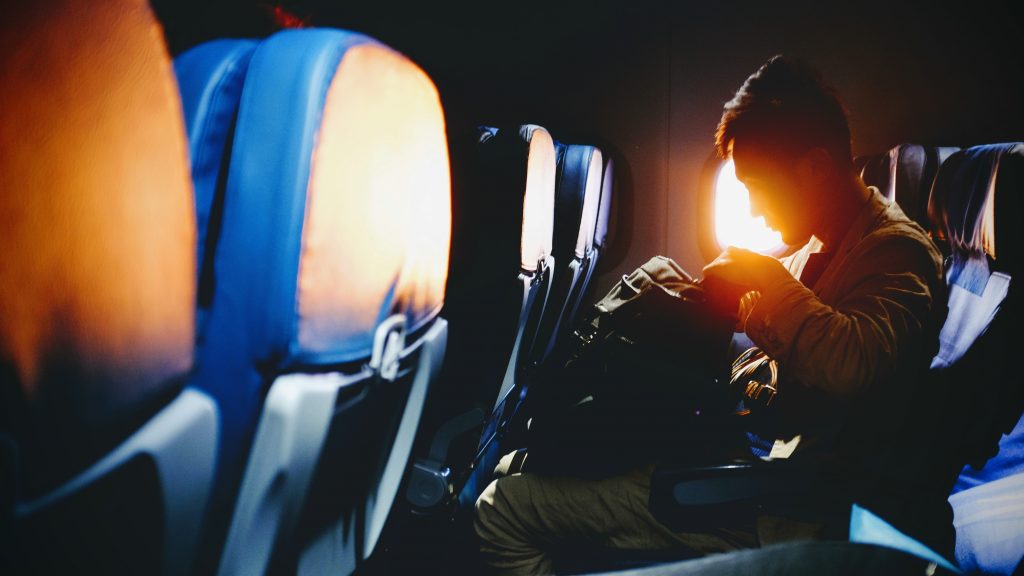 The experience of the industry shows that technological advances bring companies to success when incorporated into travel. The innovation factor speaks volumes to the quality and personalization of the services offered. Although it is not an easy task to track and manage large amounts of data, it is part of the future that no one will be able to ignore.
John Langley, Director of Development for the Center for Supply Chain Research at Penn State's Smeal College of Business, said "we see all of this added computing power—IoT/Telematic Data Collection, Data mining, Artificial Intelligence and Machine Learning—that can be focused on making better decisions, not only from an overall strategic and resource planning basis but in real-time decisions."
Machine learning is what can help companies to optimize the decision-making process and develop better operational strategies. The progress should be constant as customer's expectations need to be met online and offline. With that in mind, travel-oriented businesses have no time to waste. The solutions are already made and tested and in order to provide customers with what they want and there are many travel companies and providers that are already incorporating AI and Machine Learning projects into their roadmaps.
But, how can travel companies deliver a personalized experience to their customers through AI? There are different technologies and data systems that incorporate Machine Learning into their processes and solutions allowing travel companies to for instance provide with customized content and destination guides based on their customers type of trip and interests.
Smartvel is including different criteria into their machine learning processes in order to tag all the content in categories: eco-friendly, family & kids, accessible, luxury, business, etc. As a result, their travel industry clients are able to offer personalized plans based on the product or service booked and the existing information they have of each customers IDs in their CRM.