From real-time travel requirements to engaging data displays, explore how Smartvel's solutions can provide your travel community with clarity and peace of mind as we navigate the upcoming travel season and beyond.
2021: The Journey to Renewed Travel
The first quarter of 2021 signaled what for many seemed to be the light at the end of the tunnel, as vaccination rollouts began across the globe. Along with awe-inspiring scenes from international distribution sites came hopes of family reunions and long-awaited bucket list trips. A January study from the European Travel Commission found that 32% of Europeans surveyed planned to travel between April and June.
There have been truly incredible health breakthroughs and milestones achieved this year. Over 4 billion vaccine doses have been administered thus far. For many, this has opened the door to reconnect with loved ones, venture out a bit more in the community, or at least manage daily tasks with extra confidence and peace of mind.
Yet spring and summer saw lockdowns extend and regulations strengthen as the Delta variant spread throughout the globe. And as the autumn season approaches, countries are now considering a rollout of a third booster shot for individuals who received the Moderna and Pfizer-BioNTech vaccines. It is clear that there is still a long journey ahead, and perseverance and vigilance are greatly needed.
Forecasting Travel in the Second Half of 2021
Though the COVID crisis is highly nuanced and ever in flux, the needs of travelers remain the same: safety, clarity, security. The ETC's recent research uncovered important insight into current traveler sentiment. Several elements to note:
57.3% of respondents strongly agree that the EU Digital COVID Certificate will play an important role in easing their travel and planning.

Air travel hesitancy remains. In regards to health and safety, nearly 20% of survey respondents consider air travel the most worrisome element of the travel experience.

Over half of travelers planning to embark in H2 of 2021 are seeking nature-centric trips such as coastal stays and warm climates, while only 11.6% expressed an interest in city-based leisure.

Nearly 65% of respondents said strict health and safety protocols in a destination made them feel safer and more relaxed during their trip.
Along with the EU Digital COVID Certificate, other regions of the world have launched their own versions of vaccine passports, including the UK and China. In the US, cities like NYC and San Francisco have implemented a proof of vaccination mandates for certain indoor settings, including restaurants and large indoor events. And increasingly, US concert tours and festivals relaunching in the next year are requiring vaccination proof or a negative COVID-19 test before entry.
Within the travel industry, a number of organizations have initiated vaccine mandates for employees. United Airlines has announced vaccination requirements for all employees, while Norwegian Cruise Lines requires vaccinations for all crew members. Amtrak employees will need to be fully vaccinated, or undergo weekly testing. These announcements are a major step in guarding the safety and wellbeing of employees, their families and travelers.
Throughout the crisis, the role of the travel organization has grown significantly, and the industry will need to continually implement processes that meet the massive shifts seen in consumer expectations and behaviors. For example, travelers will continue to expect stringent cleaning protocols from organizations across the industry, as well as the latest data at the touch of a button.
A recent study found that 77% of respondents said they would be more likely to download a hotel app if it provided a way to manage all aspects of their stay, including contactless check-in and check-out. And as a review of 2020, a Harris poll on hospitality's COVID efforts discovered that only 57% of those surveyed felt that hotels had implemented enough cleaning protocols – and even less (47%) felt hotels had done enough to provide confidence in their cleaning procedures. It is critical, then, for organizations to not only make on-the-ground efforts to guard public health, but communicate their initiatives in a way that connects to their customers.
As travelers consider future plans, then, we can expect some current travel rhythms to continue – such as a preference for drivable destinations and a yearning to connect with the great outdoors. Additionally, comprehensive health data will continue to be critically important, not only for seamless booking experiences but guidance with travel decisions. For instance, fully vaccinated travelers may increasingly gravitate towards travel brands, destinations, and local businesses with vaccine travel requirements in place. Along with an increased sense of safety and comfort, travelers may seek to invest in these destinations as a means of supporting the regional economy and organizations aligned with their values.
And with events like conferences or festivals starting to resume in the upcoming year, requirements for participation add another layer of information key to travel planning. This is where health data can combine with creative content to highlight businesses that connect with traveler values, from local coffee shops to museums. Campaigns via social channels or email marketing can support travel requirements data with storytelling and other lifestyle content.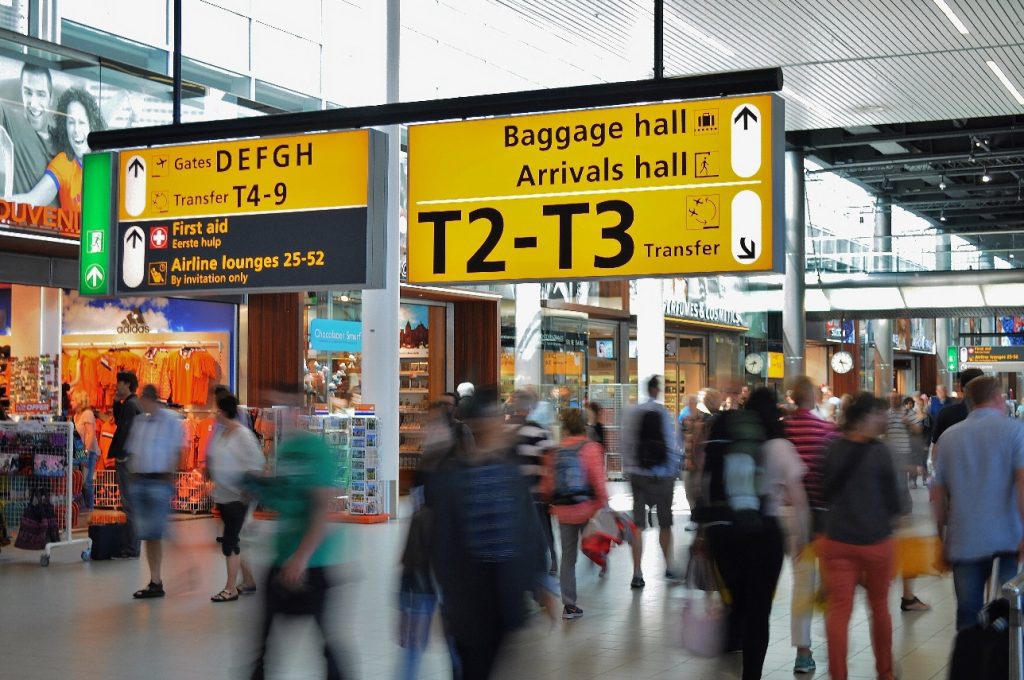 Travel Requirements: More Essential Than Ever
It's clear that providing information on travel requirements will continue to be essential throughout 2021 and beyond. Between varying travel regulations, quarantine mandates, and the rollout of booster shots, travelers will continue to navigate extensive checklists prior to and throughout their trip. As more informational components are added, technology solutions can distill the most up-to-date information for regional travel requirements. And in addition to health and logistical data, travelers will be seeking confirmation on cleaning procedures and contactless booking options. All of these elements help to ensure travelers are prepared before embarking, whilst strengthening trust and confidence throughout the customer journey.
For example, using our travel requirements technology, United Airlines displays travel on a global scale through an interactive map. Flyers can quickly see which countries are open to travelers, depending on vaccination status. The map's page then connects users travelers to information on quarantine, document, and testing requirements, in addition to social distancing measures, local requirements, special flights information cleaning procedures, and expectations for the flight experience, from airport checkpoints to boarding.
In yet another example, EasyJet integrated the UK's traffic light system into their site, providing helpful info for each tier, and a snapshot of mandates per country on an interactive map. Their traffic light flights page also connects travelers to information on cleaning protocols and refund policies.
Travel Requirements for 2022
The travel industry has a key role to play in protecting public health, encouraging responsible travel decisions and connecting travelers with sound information. As the travel community considers leisure trips in the coming months, or eyes 2022 for their next exploration, they will be looking for the most up-to-date travel requirements information and guidance on mapping out travel experiences that help keep them and their loved ones safe. Through comprehensive health insights, contactless technology and clear communication, organizations can continually rise to the challenge in this ever-evolving landscape.
Discover how Smartvel solutions can help you generate demand while providing your traveler community with clarity and peace of mind as we navigate the upcoming season.