From transportation and operations to architecture and design, sustainability initiatives within the travel industry can help protect the places we love, while guarding the health of communities, wildlife, and natural resources. Sustainable travel is travel founded on environmental values and stewardship.
As a travel organization, your team has the opportunity to support the global journey to Net Zero, and engage your travel community every step of the way. Here, we'll hone in on the various elements of sustainable travel, technology's role in sustainability, and current endeavors within the industry that are truly inspiring.
Exploring the elements of Sustainable Travel
Sustainable travel is an all-encompassing philosophy that extends to the operations of travel organizations and the choices of travelers themselves. Sustainability can be woven into every aspect of the travel experience, from transportation to accommodations, leisure activities to food and dining. And the rhythms of travel are just as important, as overtourism can put enormous strain on the environment, historic sites, and local communities.
Increasingly, technology solutions – along with transparency from global brands – are offering visibility into environmental efforts across the industry to help travelers make more informed decisions. Travelers now have increased access to information on airline emissions, hospitality operations, and philanthropic investments, providing travelers with the ability to incorporate sustainability into every stage of their journey.
2022 Traveler Sustainability Insights
For a snapshot of current data surrounding sustainable travel, here's a look at Booking.com's recently unveiled 2022 Sustainable Travel Report. The report surveyed over 30,000 travelers from over 30 countries around the globe, providing info on travel sentiment surrounding sustainability. A few insights:
75% of travelers are seeking more eco-friendly transportation when traveling
38% of respondents say they actively seek out information on accommodation sustainability features when booking
54% would be interested in booking filters highlighting accommodations with sustainability certifications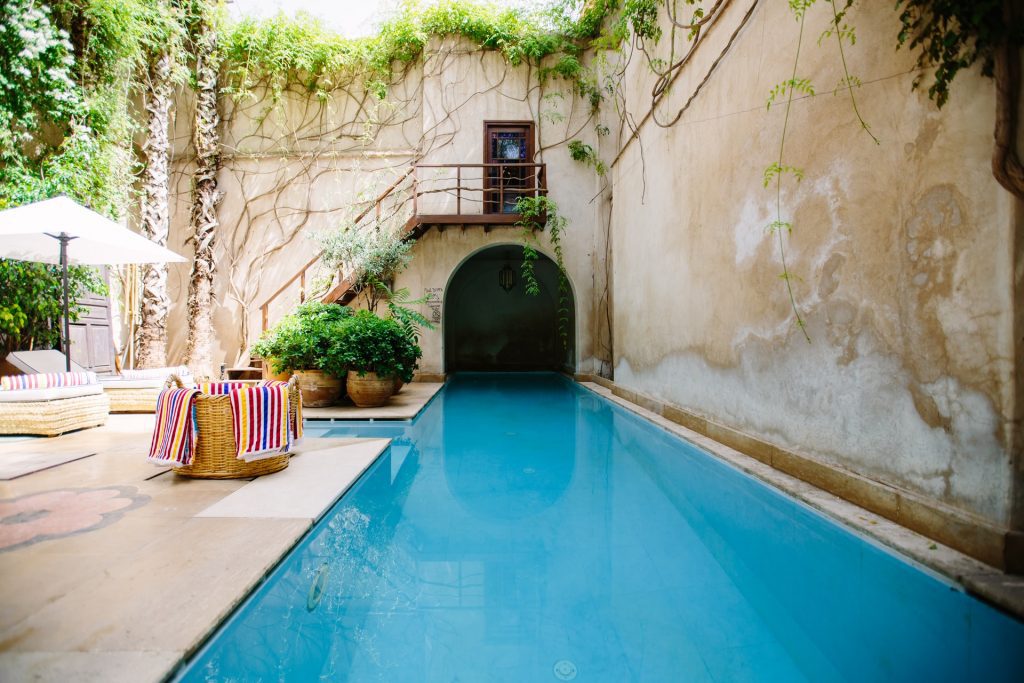 The study shows that across transportation, accommodations, and programming, travelers are increasingly seeking to be a force for good in the travel industry. However, it also suggests that while the interest is there, many travelers don't know where to look to find environmentally sound travel options.
Recognizing this, Booking.com is taking great steps to bring sustainability information front and center for its audience. The site recently launched its Travel Sustainable badge, highlighting accommodations that exemplify sustainable practices across a broad scope of criteria, including the implementation of renewable energy, eliminating single-use plastics, and investing in conservation efforts.
The role of technology in Sustainable Travel
Technology solutions are poised to play a key role in helping global organizations, governments, and travelers do their part to protect the environment. For example, digital innovations like contactless technology have been essential in guarding public health throughout the COVID crisis. These tools will continue to protect individuals and communities, while helping travel hubs like airports, hotels, and restaurants streamline their operations and increasingly go paperless.
Innovative technology can also enhance building design, while reducing energy use. According to the World Resources Institute, cities will account for almost 75% of world energy use by 2030, with buildings making up over half of energy consumption in most cities. 
In addition to sustainable design and renewable energy, technologies like AI can support smart grid solutions and provide data and forecasting to optimize energy use. From resorts to airports, the travel industry's use of space will have a major impact on global environmental initiatives.
(Also, as we mentioned in our digital transformation post, be sure to provide clarity and peace of mind when creating content on technologies such as AI and machine learning, as many consumers are wary of these innovations).
Travel organizations can also use digital solutions to inspire sustainable travel decisions. From contactless concierges to customized travel guides, your creative content can help guide your travel audience with sound information on sustainability throughout the travel experience.
How to attract customers through sustainability
As a travel organization, how can you connect with your audience on sustainable travel initiatives? First, it's important to clearly outline your values, goals, and current progress. For example, here the UNWTO provides extensive information on the various elements of sustainable tourism. Many travel organizations also release annual environmental studies, which can provide key information for your guests.
Next, get creative! Travelers are drawn to photos of awe-inspiring landscapes, ancient sites, and natural wonders. You can use your social media platforms or email marketing channels to inform and inspire your guests. Most importantly, be authentic. Sustainability is not a trend, but a way of life. Illustrate to your guests the steps your team is taking to reach Net Zero and invest in the future.
And don't underestimate the value of marketing efforts such as SEO or paid search campaigns. From sustainable accommodations to ecotourism opportunities, travelers are searching for memorable experiences that enrich the environment. A thoughtful SEO implementation can effectively connect travelers with your content.
Sustainable Travel: Organizations leading the way
There's much in motion when it comes to sustainable travel. Here's a look at recent announcements, and projects that will be launching soon:
We'll be diving into different elements of sustainable travel and tourism in the coming weeks. Subscribe to our blog to stay in the know.