With its unique risks and challenges, the future of the cruise industry is one that continues to be in flux. From innovative tech to emerging green corridors, we'll dive into the current momentum of the industry, and the values that will drive it forward.
Health and safety will lead the way
As the COVID crisis continues to develop, vigilant health and safety measures will be essential to all aspects of the future of travel. With cruise passengers in such close quarters with hundreds or even thousands of other guests – plus the added dynamic of multiple stops on many trips – the cruise industry must manage its recovery with the utmost diligence.
Research on the cruise industry continues to reflect traveler concerns and values. A 2021 study found that over half of Americans would actively seek out a cruise line with vaccine mandates before booking. And in Deloitte's most recent State of the Consumer Tracker – which surveys consumers each month across 23 countries – less than 15% of respondents in the UK, Spain, and France planned to cruise in the next three months.
It is critical for cruise organizations to clearly communicate their health and safety measures. Norwegian Cruise Line connects their audience with their Sail Safe protocols right from their homepage. This informative health hub outlines Norwegian's vaccine requirements, cleaning initiatives, and onboard medical support. It also provides essential information for guests should an outbreak occur, such as quarantine accommodations and onboard medical facilities.
Data insights can empower responsible travel planning
IIn addition to COVID safety protocols onboard, guests will also need access to travel requirements at their ports of call. These vary from region to region, and can change at a moment's notice. For example, some destinations may require boosters, while others require additional testing at embarkation. Providing real-time insights with solutions like travel requirements maps can help streamline the planning process for your guests.
Comprehensive info on the current cruise environment can also help travelers make informed decisions. The CDC's COVID-19 Program for Cruise Ships provides a color-coded list of ships currently at sea, for organizations that have joined the program. Travelers can see whether an outbreak has been discovered, as well as insights on the CDC's activity with each ship.
It's also important to note that cruise travelers typically book their trips much further in advance than other modes of travel – bookings are already open for 2024. From flexible cancellation policies to changing travel requirements, cruise organizations will need to continually connect with their guests on these points of concern, and communicate them effectively.
Digital transformation meets the open sea
Technology will also play a key role in implementing health and safety measures and achieving sustainability goals – which we'll explore further below. Cruise lines must reimagine their spaces and processes in order to meet traveler needs and enhance the traveler journey.
Royal Caribbean, for example, provides a host of contactless support via their Royal Caribbean app. Guests can scan their passports and upload vaccination info directly into the app. The app provides digital restaurant menus, plus an online itinerary planner and budget tracker. Additionally, Royal Caribbean offers WOW Bands on select ships. These waterproof wristbands provide contactless payments, and also unlock stateroom doors.
At Princess Cruises, there's the Medallion. The Medallion, which can be customized as a bracelet, necklace, or wrist strap, works in tandem with the MedallionClass app to provide contactless check-in, payments, and keyless room entry. From food and drink to towels and sunscreen, guests can also order provisions to be delivered anywhere on the ship. This not only offers a stellar travel experience, but helps guests avoid long lines and crowded spaces.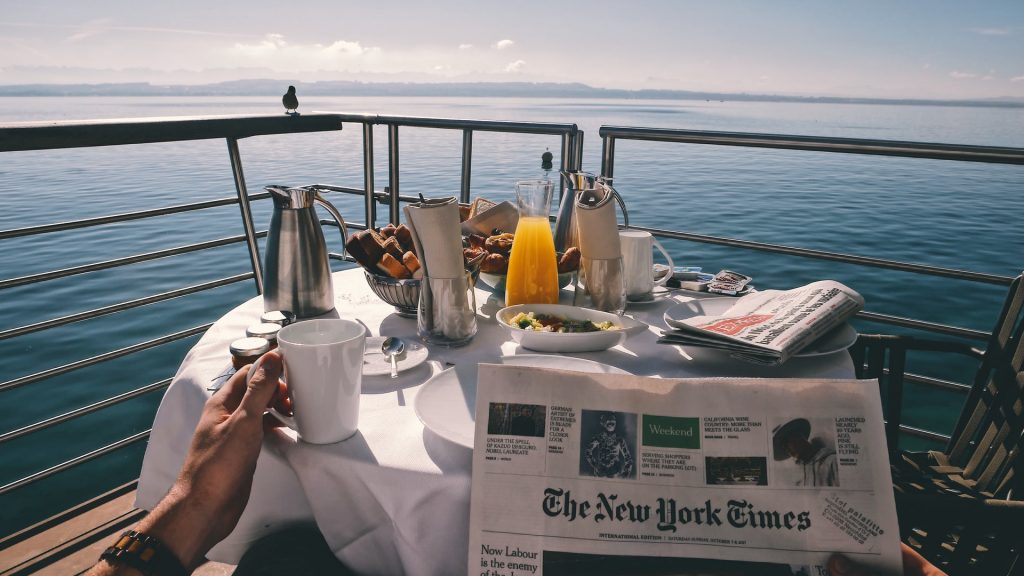 Organizations across the industry have also implemented a new approach to the muster drill. This maritime exercise outlines emergency protocols such as life vest safety, and is required internationally for all passenger ships. While prior to the COVID crisis this resulted in shoulder-to-shoulder crowds on the ship's deck, cruise lines are now offering guests the opportunity to complete their training from the safety of their rooms via television or their respective app.
Cruise organizations are making waves in sustainability
Innovations in sustainability will also be essential to the cruise industry's recovery. Many brands across the industry are exploring ways to reduce the carbon footprint of both ships and ports.
For instance, a partnership of industry leaders is full speed ahead on planning the first cruise-led green corridor. The corridor, a route designed to support zero greenhouse gas emission ships, will flow between Washington, British Columbia, and Alaska. Major brands like Norwegian Cruise Line and Royal Caribbean are onboard and committed to the development of new maritime solutions in this beloved cruise destination.
In Australia, the Port Authority of NSW is set to optimize its Bays Port precinct with shore power and renewable energy. In addition to reducing air and noise pollution, it is estimated these efforts will reduce up to 14,000 tonnes of CO2 emissions each year. The project is scheduled to launch in 2024.
Travelers are keen to learn more about global sustainability efforts, and how those efforts are unfolding throughout the travel industry. Whether you're highlighting marine conservation partnerships or the progress of sustainable design, be sure to connect with your audience across your various initiatives.
The Future of the Cruise Industry: A Look Ahead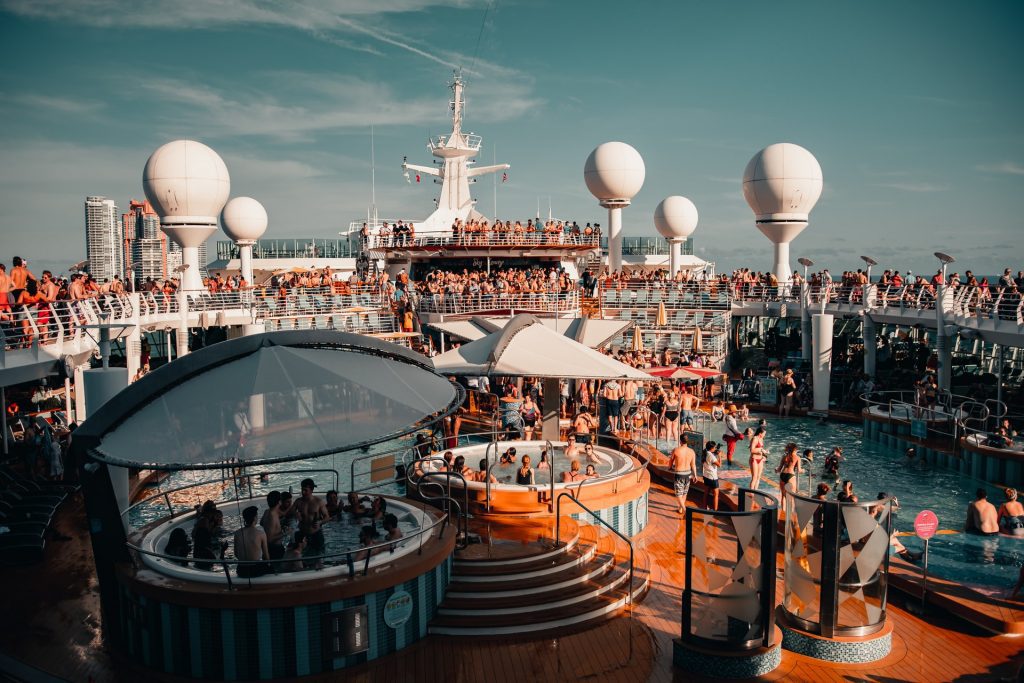 At the time of this writing, Australia and Canada have just lifted their cruise bans, and New Zealand is poised to lift theirs in July. Though we can expect recovery to move at a slower pace than other industries, cruising enthusiasts are avid explorers and loyal to their favorite mode of travel. And as bookings for 2024 are already being locked in, it's clear that hope is on the horizon for a safer travel environment in the coming years.
In the meantime, implementing helpful technology solutions and creating thoughtful and inspiring marketing content can engage your customers while strengthening brand trust. Our suite of travel requirements and destination content tools can be customized to your branding and woven into any of your digital channels.