The concept of hospitality wellness becomes more relevant over the years as people's desires, in regards to travelling and tourism, changed. The wellness industry has been experiencing a boom as individuals become more aware and conscious about their health and wellbeing. This change of attitude is what allowed the industry to be worth 4.2 trillion dollars today.
Something like hospitality wellness has evolved from being accessible by the elite class only, to being incorporated in all aspects of travel; hotels, airlines, restaurants and the like.
"Hotel brands that do not have a health and wellbeing strategy may already be falling behind"
This growing hospitality wellness trend has to be accommodated by all factions that make up the tourism industry – hotels especially. Without a comprehensive plan on how to incorporate health, wellbeing and activity in order to improve customer experience, hotel brands may find themselves suffering a massive loss. They need to consider all the potential changes that will make them the 'go-to' for everyone looking to relax and treat themselves. To break it down, these health-conscious customers have two basic needs:
1.Trips that help them focus on their health
Customers prefer experiences that induce a positive frame of mind. Those who are suffering from stress, anxiety and depression can benefit greatly from hotels that offer natural immersion activities. People want to be surrounded by things that have a calming effect and allow for a connection between the environment and themselves to be established. This should make it clear to the hospitality industry that superficial changes, like just giving out yoga mats, will not work.
2. Avenues to maintain healthy habits during vacations
Customers often look for hotels that provide avenues through which they can explore new, or maintain, healthy habits. Before, they had to choose between a relaxing afternoon and one powered with adrenalin. However, as the time changes, customers look for activities charged with adventure so that they can harmonize with the environment thus giving them peace of mind. Trekking, excursions and scuba diving are three of the most common activities that hotels provide for customers to satisfy this need.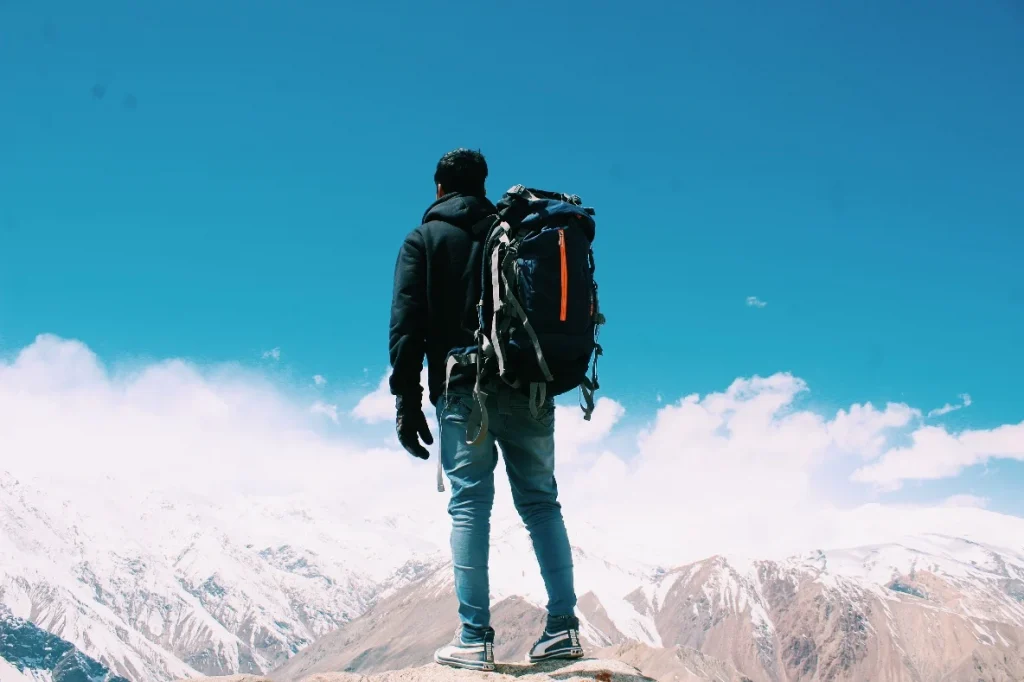 Moreover, the hospitality industry can greatly benefit by incorporating technology in order to enhance the services and, consequently, the traveler experience. As progress continues in the technological sectors, customers expect hotels to be all the more tech savvy so that maximum convenience is guaranteed. They expect facilities like mobile keys, mobile operation of TVs, stereos and remote controlled lighting, conditioning as well as blinds/curtains – to name a few.
Currently, one of the biggest need customers have is destination content. With blogs and especially Instagram focusing destination's unique experiences, travellers are looking for personalised itineraries. With the "living like a local" trend giving a little push to this wish to independently choose the activities and explore the destination, hotels should start accommodating this behaviour.
Forgetting OTA's, with the new technologies available on the market, hotels can choose to partner with third-party tech companies that are able to provide a great amount of destination content with the perfect user experience without stealing the focus from your own brand. The move is to simply integrate the technology into your channels and brand in order to enhance the guest's experience and add value to their stay.
Which hotels are stepping up?
Even Hotel is a brand created by InterContinental Hotels Group. It sets an example for hospitality wellness as it incorporates fitness activities, nutritious dining, ergonomic workstations, panel discussions and more. They also keep in mind the differences in culture and preferences, since certain activities could be a source of discomfort for some guests, and act accordingly. This awareness and ability to accommodate needs is what is making them so successful.
Another remarkable brand that touches the wellness niche with excellence is Aman Hotels. Developed to deliver the perfect retreat idea, the hotel chain has recently implemented technology into their hotels. Facing the issue of not overpowering the wellbeing and calmness aspects of the environment, the brand partnered with over 8 companies to integrate the technologies carefully in order to only complement and not compromise the relaxing experience. By doing so, Aman hotels have been able to integrate artificial reality, as well as many other technologies and still keep the piece which is "very much the essence when you arrive.", according to Archie Natividad (Group IT Director of Aman).
Taking these hotels as examples and aspirations, other brands must take into account this growing trend of wellness and make changes so that they can facilitate the dynamic requirements of the customers accordingly. Only then they will be able to get back into the loyalty game and convince customers that all their needs can be accommodated in one place.