Ancillary revenue can help you grow your brand and strengthen connections with your audience, but an authentic approach is key. We'll explore best practices in mapping out new endeavors, plus organizations engaging their guests in innovative ways.
What is Ancillary Revenue?
Ancillary revenue is revenue generated from products and services outside of a company's core offerings. This may look like a cafe launching a line of artisanal mugs, or a museum with a beautifully curated gift shop. In the travel industry, it may be an airline providing car rental bookings or a hotel offering excursions. Other examples include credit card loyalty programs or food delivery services.
Travel organizations across the industry are increasingly seeking to be a one stop shop for their guests, bundling add-ons and experiences to enhance the traveler journey. Ancillary revenue can certainly fuel growth for your organization, but it should be approached in a measured and thoughtful way.
Ancillary opportunities should build trust and add value
When considering new product offerings and services, keep the traveler journey in focus. While baggage fees or charges for premium Wi-Fi have long been a part of the booking process, ancillary revenue is much more than simply trying to upsell everything. In fact, being perceived as a company that overcharges can have a negative effect on brand trust and loyalty.
Instead, think about your travelers' needs and how your organization can best support them. If a guest is booking with you – whether you're an airline, an OTA, or a hotel – this reflects a sense of trust in your travel expertise. Add-ons like travel insurance, for example, bring peace of mind and can provide a helpful service to your guest. This is a form of ancillary revenue that can align with your brand and enhance the travel experience.
Our EntryDocs widget – formerly our Travel Restrictions solution – now allows travelers to apply for their visa directly from your website. Along with insights on real-time travel requirements, this new feature can make the planning experience more seamless for guests while providing an extra channel of ancillary revenue for you.
From data privacy to ease of booking, many travelers are seeking to book multiple elements of their trip under the umbrella of a brand they know and love. And beyond premium fees and logistical services, travel organizations are growing increasingly creative with their offerings to guests – including the design and functionality of their brick and mortar spaces.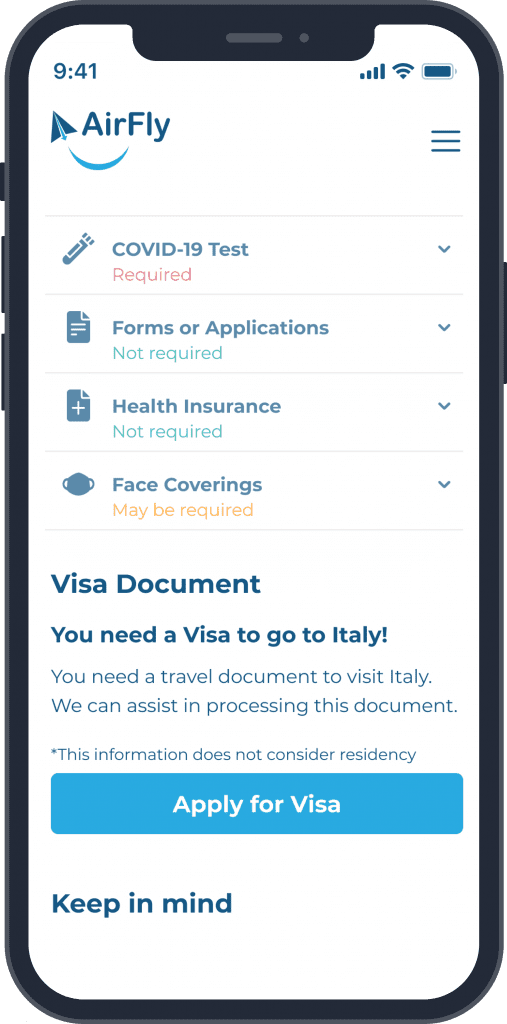 Hospitality: Reimagine your space to inspire and engage your guests
Specifically in the hospitality sector, there are many opportunities to boost revenue while building connections with your guests. For example, spa packages and creative workshops can bring bookings beyond your accommodations, while an onsite restaurant can engage both guests and locals. And as traveler needs and rhythms evolve, hotels are poised to expand their roles in their respective communities.
As we noted in our bleisure blog, hotels are adapting their spaces to accommodate the future of remote work and business travel. Some hotels offer suites with work stations, others offer day passes to workers needing a desk and office equipment, and some are home to entire coworking spaces. These offerings can help meet the needs of the remote workforce – both guests and locals living in the surrounding area.
Hotels are also unlocking the value of their extra storage space. Companies like LuggageHero connect travelers seeking temporary luggage storage with shops and hotels in their destination. Whether a guest has arrived hours before their vacation rental check-in or has hours to spare before heading to the airport, travelers are supported with a secure site for their belongings, plus insurance and 24/7 customer service. Meanwhile, the hotel maintains a new stream of revenue, and further establishes itself as a travel hub in its community.
Another opportunity for onsite ancillary revenue is a hotel gift shop. Over the years, resort gift shops have evolved from a spot to swing by for snacks into delightful boutiques. Gift shops are a prime opportunity to provide guests with unique keepsakes, and also create partnerships with local artisans and other purveyors. And beyond brick and mortar shops, many travel organizations are embracing ecommerce as a means of extending their brand globally.
Digital Transformation: Bringing the travel experience home
There's a host of reasons why people travel, and often trips are booked based on particular interests and hobbies, like food and dining, architecture, or nature-focused activities. With this in mind, many travel brands have launched their own product lines, ranging from travel gear and accessories to home decor.
For example, the renowned Blackberry Farm is bringing the Blackberry experience to the homes of its loyal fans through its Blackberry Farm Shop. Nestled on thousands of acres in Tennessee's Smoky Mountains, Blackberry Farm is beloved by guests for its nourishing locale and extensive culinary offerings. In addition to furnishings and beauty products, Blackberry enthusiasts can enjoy fare from the farm's online shop, with a selection of Blackberry jam, honey, and even a quarterly cheese delivery club.
Major global brands have hopped onboard with ecommerce as well, from Marriott's dishware and kitchen accessories to the Ritz Carlton's line of scented candles. An ecommerce shop can help grow your organization into a dynamic lifestyle brand, but remember, this is much more than adding your logo to a t-shirt. Your products must align with your ethos and audience. And whether your brand is all about outdoor adventure or leisure and luxury, your marketing will play an essential role in reflecting that narrative.
Scaling Sustainably with Ancillary Revenue
When branching out into new ancillary revenue channels, keep the needs of your travelers front and center. And rather than piling on fees, consider how you can offer solutions. Efficient means of booking travel add-ons like insurance or visa applications can bring ease to the planning process, while an inspired line of products can engage guests in between trips and keep them connected in seasons where travel is not on the table.
Our EntryDocs solution provides critical travel information, along with a seamless booking experience for other essential items on a traveler's checklist. Contact our team to schedule a demo!