As the world continues to navigate the COVID crisis, renewal in the travel sector will be slow-moving and challenging to forecast. One thing is clear, however: from public health to environmental stewardship, sustainable travel and tourism can play a key role in protecting communities and helping travel recover in a responsible way.
What is sustainable travel and tourism?
Whether you're an airline, a tourism bureau, or a hospitality organization, your guests are seeking ways to travel better – and looking to you for guidance. But what does sustainability look like for your specific industry? While you may already have extensive efforts in motion, a refresh of sustainability's core values is always important. The Global Sustainable Tourism Council defines sustainable tourism this way:
"Sustainable Tourism refers to sustainable practices in and by the tourism industry. It is an aspiration to acknowledge all impacts of tourism, both positive and negative. It aims to minimize the negative impacts and maximize the positive ones".
The GSTC also further unpacks related terms often used in sustainability conversations, like responsible travel and ecotourism. The GSTC defines responsible travel as the behaviors and rhythms of individual travelers, aligned with sustainable values, while ecotourism focuses on the exploration of natural areas.
Sustainability, then, should extend throughout all of your organization's offerings, from operations to programming and marketing. Moreso, to lead the way as a sustainable travel organization is to educate and encourage your audience to travel in a way that's respectful of the environment and the communities they're engaging with.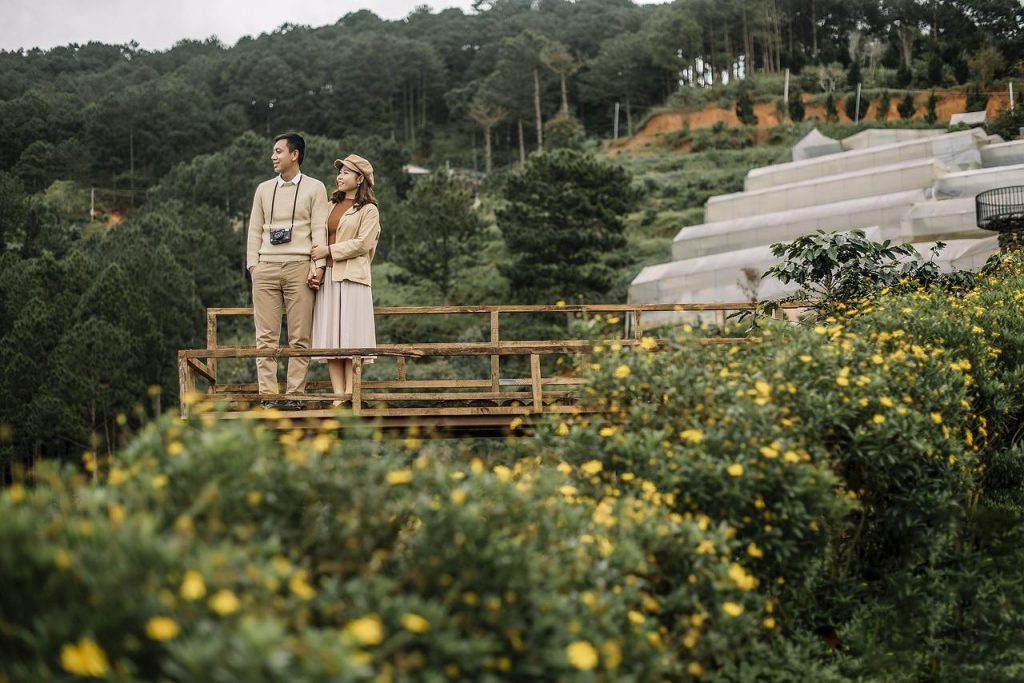 How to communicate the values of sustainable travel and tourism
In a world of information overload, it's important to clearly communicate sustainability to your audience. The word sustainability has become a bit of a buzzword over the years – but buzzwords can become obscure – so be sure to illustrate sustainability throughout your content.
Studies continue to show that travelers want to travel more mindfully, but often aren't sure how to go about it or what resources are available to them. Through your marketing initiatives you can not only reflect the elements of sustainability, but show sustainability in motion.
Also, remember to highlight both current eco opportunities and what's on the horizon. When it comes to sustainability in the travel industry, there are some efforts that guests can actively engage in now, and others that aren't available quite yet – for example, volunteering while on holiday versus booking all flights with SAFs (sustainable aviation fuel). However, your team should be connecting with your audience on all points.
And remember, authenticity and transparency is key. Sustainability is a lifestyle, and guests who prioritize this mode of travel want to know your organization understands that. In addition to web content, social media campaigns, etc., many travel organizations release annual sustainability reports. These extensive studies outline guest research, current initiatives, and status updates on SDGs. They're a prime opportunity to reflect your expertise and engage your audience.
For example, Carnival Corporation & plc just released their "Sustainable from Ship to Shore" report. Based on 2021 data, this comprehensive report provides an overview of Carnival's 2030 and 2050 sustainability goals, plus current progress. A few insights: Carnival has met their current goal of reducing single-use plastics by 50%, and at the end of 2021 had equipped nearly all of their fleet with Advanced Air Quality Systems (AAQS), and nearly half their fleet with shore power capabilities.
Set a high standard in encouraging responsible travel
As the GSTC outlines, a key component of sustainability is responsible travel, which focuses on the individual and their behavior while traveling. And across the globe, efforts are underway to safeguard public health, natural wonders, and historic sites:
In an effort to curb overcrowding, officials in Venice announced this month that at the start of 2023, day trippers to the renowned city will need to make reservations and pay a fee to enter.
Barcelona has capped the size of tour groups in its city center, and restricted the use of megaphones on tours to help minimize noise disturbance.
In the US, the National Park Service has reinstated indoor mask mandates at parks in high risk COVID regions, while areas of Yellowstone National Park remain closed after extensive flooding last month.
Destinations and travel organizations alike must do their part to encourage responsible travel behavior. Sustainable tourism calls for guests to put aside an escapist or consumer mentality, and instead traverse with wisdom and consideration. And rather than solely providing transportation or accommodations, your organization can support destinations by highlighting sustainable travel and tourism, along with best practices.
Perhaps this calls for an assessment of your marketing content as well, as the way you present travel is impactful. Adhering to COVID safety guidance, engaging with nature respectfully, and minimizing waste and noise pollution are all ways in which travelers can be kind explorers. Consider how your organization markets peak travel seasons, events, and popular destinations.
Resources on sustainable travel and tourism
There are an array of resources to guide your team in optimizing your sustainability efforts, from NGOs to destination tourism bureaus. And specifically for travel organizations, the Glasgow Declaration on Climate Action in Tourism is poised to make waves throughout the industry.
Launched at COP26, the Glasgow Declaration is a commitment in support of achieving net zero by 2050, centered on five objectives: measure, decarbonize, regenerate, collaborate, and finance. Over 500 signatories have signed thus far, including Intrepid Travel, Expedia Group, and the Sustainable Hospitality Alliance.
For professional development and other resources, there's the Travel Foundation. The Travel Foundation works globally to promote sustainable tourism, conduct research, and provide training for travel organizations. The Foundation has recently teamed up with Cornell University to create an online course in Sustainable Management of Tourism Destinations. The 40-hour course will launch this fall.
Looking for more insights on sustainable travel and tourism? Our sustainable travel feature focuses on technology and current initiatives throughout the industry, while our sustainable tourism blog puts a spotlight on OTAs and the hospitality sector.