More than a year since the first lockdown, tourism boards and DMO's (Destination Management Organizations) are continuing to find their footing in this new travel landscape. While the early days of COVID-19 found DMO's forced to rethink their messaging and pointed to local deliveries, online shopping, and staying home, the recent vaccination advancements have allowed the industry focus to shift back to traveling for leisure and business purposes..
According to a Hilton study from late 2020, 95% of Americans have been missing travel. In fact, 9 out of 10 respondents said travel memories are some of their favorite memories, and many say they're experiencing "a travel memory deficit." To combat this deficit, Hilton launched a new campaign entitled "To New Memories." 
This campaign taps into the desire to travel again soon. Market research company Destination Analyst reported that roughly 45% of Americans say they are ready to move on from the pandemic, with almost three-quarters being open and excited to travel again.
Yet, travelers still have many questions about traveling now or soon.
What countries are open to travel?
How safe are they?
Are attractions open or are events taking place?
What cancellation policies exist?

Bloom Consulting, a firm that specializes in destination marketing, found that travelers crave reassurance and transparency right now. According to the above report, "If the global public perceives the government of a Country to have managed the crisis well and a secure health system, 53% of tourists' desire to visit the destination will be influenced in their favor."
Additionally, travelers are looking for less crowded destinations and want to be assured hygienic measures are in place.
Destination Marketing in COVID-19 Era
Before the COVID-19 pandemic, DMOs focused on creating fun campaigns geared toward different market segments to inspire visits. Now they have the added pressure of inspiring confidence in prospective travelers.
Travelers want to know where they can go, what's open, and if proper safety measures are in place.
In other words, the new pillar of destination marketing in the COVID-19 era is confidence. Potential travelers want to feel confident that they can not only make their trip happen in a safe way, but also that there will be sufficient plans and events available that will allow them to enjoy their trip. Additionally, government's should be confident that they have put the right measures in place in order to allow citizens and visitors alike to go about their lives without risking their well-being. Destinations that strike the right balance between acknowledging uncertainty that travelers might be feeling and instilling confidence in the safety and availability of their destinations are certain to attract visitors.
Here are a few examples of DMOs leading the way in restarting their tourism industries during COVD-19. Despite being from all corners of the world, they all share similarities in that they offer clear guidelines for travelers.
5 Examples of DMOs Leading the Way in the COVID-19 Era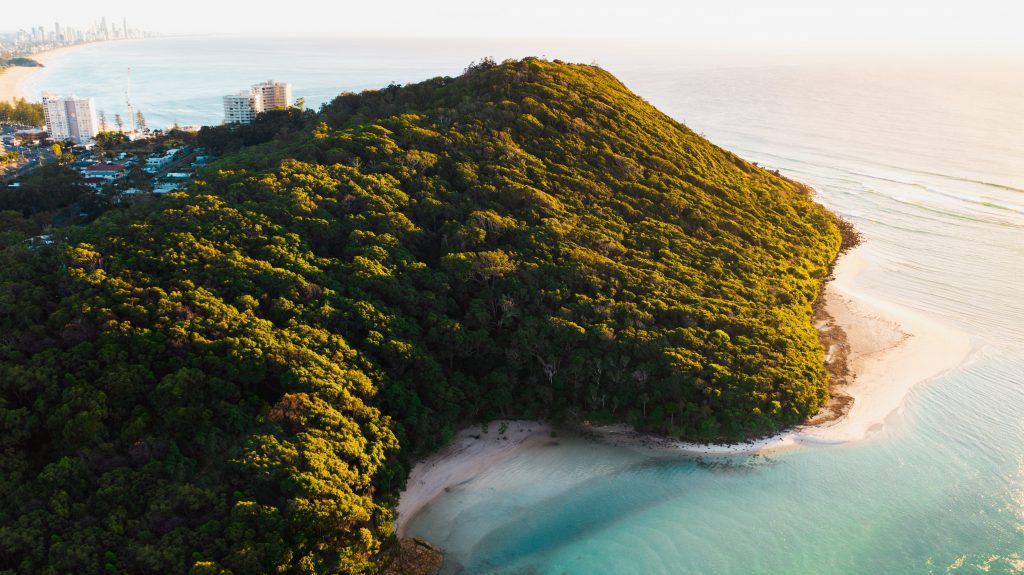 The demands of today's travelers include flexibility, meaningful experiences, and hygiene. The tourism boards listed below have created new destination marketing campaigns to reflect the current COVID-19 travel landscape.
1. Launched June 1, 2020, as Australia reopened interstate travel, the campaign encouraged Queensland residents to "explore their own backyards." Businesses who have completed Australia's COVID Safe documentation requirements can display the "Good to Go" stamp in their marketing. 

2. New Zealand destination campaign Visit Auckland taps local Māori tradition by evoking the spirit of Papatūānuku in its campaign. Papatūānuku is a Mother Earth figure in local tradition. The campaign "Papatūānuku is breathing" encourages potential visitors to breathe and find calm.

3. Bad Gastein, Austria, invites prospective visitors to focus on humanity and use this time to relax and appreciate themselves and one another. Their social media focuses on timely inspirational messages and original photography.

4. Zip to the other side of the world, and you'll find Los Cabos, Mexico, welcoming visitors. The #LosCabosRules campaign makes a play on words with "rules" and says, "Paradise has rules. They're just more fun." The campaign focuses on healthy habits like wearing a mask, washing hands, and social distancing to appeal to those seeking a quick getaway in paradise.

5. Moving up the coast to California, different regions are promoting a return to travel, such as Sonoma County's "Life Opens Up" and Santa Cruz's "Let's Cruz Again." Wearing masks and frequent hand washing is part of the messaging.
It's not surprising that people crave connection, new views, and inspiration after months of lockdown. Yet, as news reports come from second and third waves, tourism boards and DMOs must inspire their travelers' confidence.
Trust Technology, Data, and Destination Experts
As the travel landscape evolves, technology and third parties' expertise can also be good allies to DMOs for their Destination Marketing strategies during COVID-19.
Travelers need answers and innovative solutions like this one offered by Smartvel can help reassure your visitors. Smartvel's AI gathers the entry restrictions for any country, helping DMOs keep visitors fully updated about the changing travel regulations. The same AI also gathers events and things to do in each destination and can help DMOs inspire visitors with the best plans, events and experiences in their destination for upcoming trips.
Another good practice is to become a data-driven destination and look at consumer insights that might help you think ahead of the future travel expectations, discover new audiences, and personalize your communications. There are many data providers, agencies, and free resources out there that might help you through this process. Check out, for instance, this report by Think with Google.
Marketing agencies like MMGY Global, Destination Think or Digital Edge can also play an essential role in guiding you through the COVID era and rethinking your Destination Marketing strategy so that you're prepared for the upcoming travel seasons.