From a travel industry professional's perspective, current top priorities include reassuring travelers, encouraging bookings, and keeping them up to date with changing regulations. New travel startups fuel the reinvention of legacy travel companies, enhancing the customer experience as they try to restart tourism.
As a Phocuswire article puts it, "Companies need to truly understand customers – their desires, wishes, preferences, spending power, etc. – is essential to an effective recovery strategy."
Part of the enhanced customer experience is the convenience of a digital-first environment. From accepting online payments to keeping customers up-to-date on changing travel restrictions and giving them peace of mind, travel tech startups are in the perfect position to help legacy travel companies embody the digital transformation that customers expect.
Airlines, Hotels, Online Travel Agencies, DMOs (Destination Management Companies) and the rest of travel players all face common challenges. These include the difficulty of staying current with changing travel policies and restrictions. For example, potential travelers want to know about border closures and they expect flexibility in their travel plans.
One recent survey reports, "53% of global consumers are either 'quite' or 'extremely' concerned about restrictions on local and domestic travel and 49% echo this sentiment for restrictions on international travel."
People want to travel. Yet, they want confidence and reassurance that they'll be as safe as possible. That's where today's tech startups offer needed expertise. They make it easy to offer enhanced hygiene protocols and keep travelers current on changing travel restrictions. 
Best of all, these are customer-focused and tech-based solutions to help your customers feel comfortable booking travel again.
6 B2B Travel Tech Startups Who Offer An Improved Customer Experience In COVID-19
As the travel industry seeks to regain customers, it makes sense to build trust and improve the customer experience. From reservation to checkout, travel companies who make it easier for their customers to make and manage their travels using available technology will have happier customers.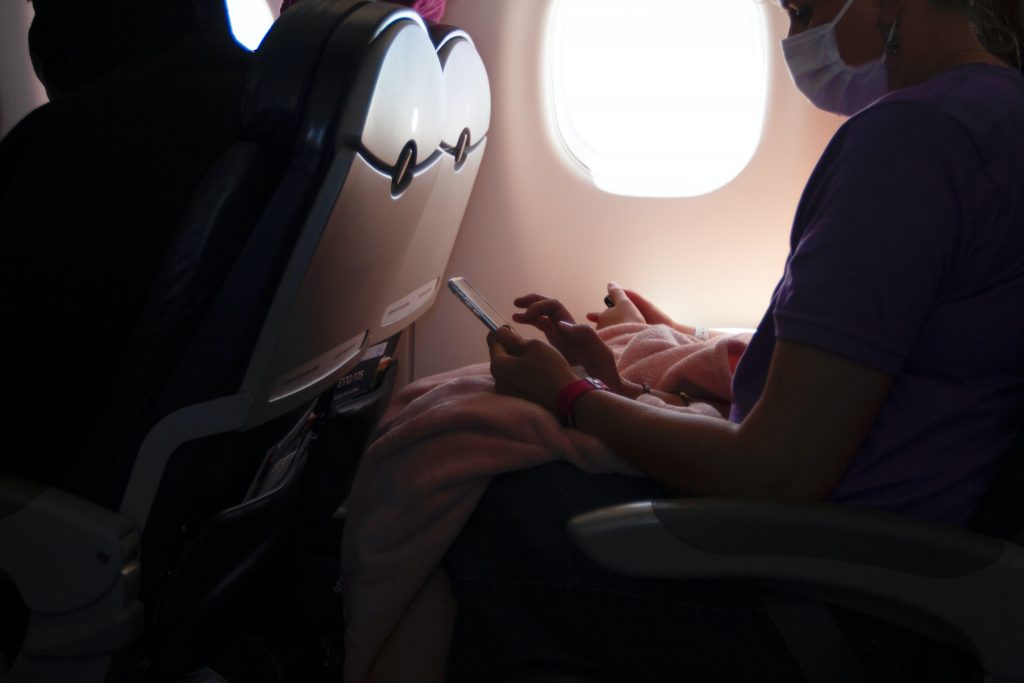 RubiQ
RubiQ offers an alternative to jammed phone lines, long lines at customer service desks, and frustrated customers. Instead, their Disruption Recovery Platform monitors flight data for potential disruptions and alerts passengers to alternative flights. That way, people can confirm the alternative flight or look for another one within the app. 
Caravelo
Caravelo offers a subscription model for flying. In use for two years with Mexican discount airline Volaris, customers can pay 25 Euro/month for a monthly round trip.
Plusgrade
Plusgrade offers a "Travel Again Program" where customers can buy a gift certificate that increases in value. For example, a certificate purchased for $500 might be redeemed for $750 or $1000 at a later date. 
Koala
This startup focuses on travel insurance and helps travelers recoup compensation quickly. According to their data, only 15% of passengers receive a pay-out due to travel disruptions. Koala aims to change that by tracking passenger journeys in real-time and keeping travelers both informed and offering immediate compensation when warranted.
GoQuo
GoQuo is a customizable airline internet booking engine (IBE) that makes it easier to pay, easier to distribute B2B bookings, and reduces costs. GoQuo website claims accept over 500 payments. 
This COVID-19 solution incorporates an AI tool that gathers and tracks the entry restrictions of any country. It offers different display options like this map by country or region and keeps travelers informed about changing border restrictions and things to do once they get to a new location. It works for airlines, hotels, OTA's, DMO's or any company that wants to keep customers updated. 
Fortunately, large travel companies don't have to spend precious resources on creating internal resources but rather can tap into one of the many external providers available. These up and coming tech startups focus on specific solutions to solve gaps in the marketplace and improve the customer experience.